INDIA
I had 5 questions as I watched 'On Air With AIB'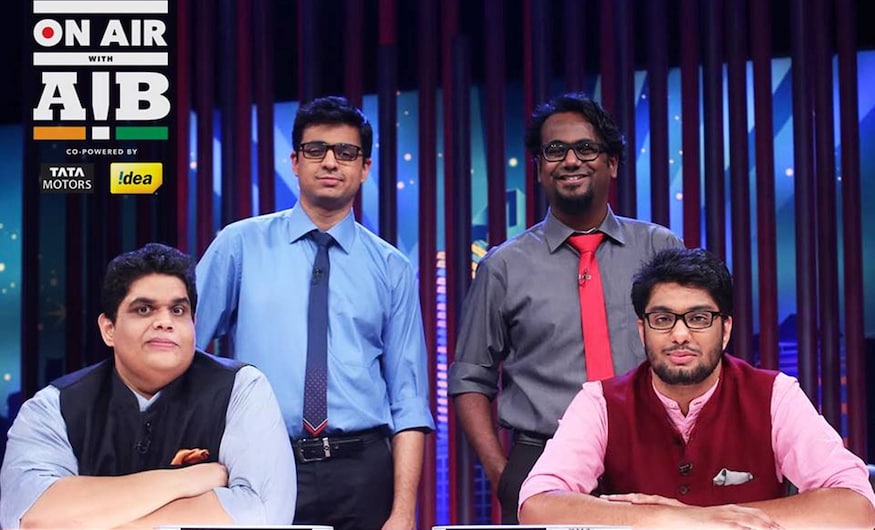 Lets face it… AIB is funny. If you are tired of your sensibilities been hijacked, tied down and slowly and brutally murdered by the likes of Kapil Sharma, the Bakchods do come in as a breath of fresh air. But now all bets are off as the comedy quartet graduate from roasts and spoofs to news / issues; albeit in their own comedic style.
The guys are trying to recreate the brilliance of Jon Stewart, John Oliver and Stephen Colbert in an altogether different Indian context. In this politically charged environment, news humour or even satire can go either way with the audience. As I watched both the Hindi and English versions of the show back to back, a few questions popped up:
Can they keep the issues relevant?
I am guessing that AIB would have had the script ready for the first show well in advance. Moving forward, one only hopes that their writing team (if indeed they have one) will be intuitive enough to focus on an issue that might have stormed into the headlines since their previous show.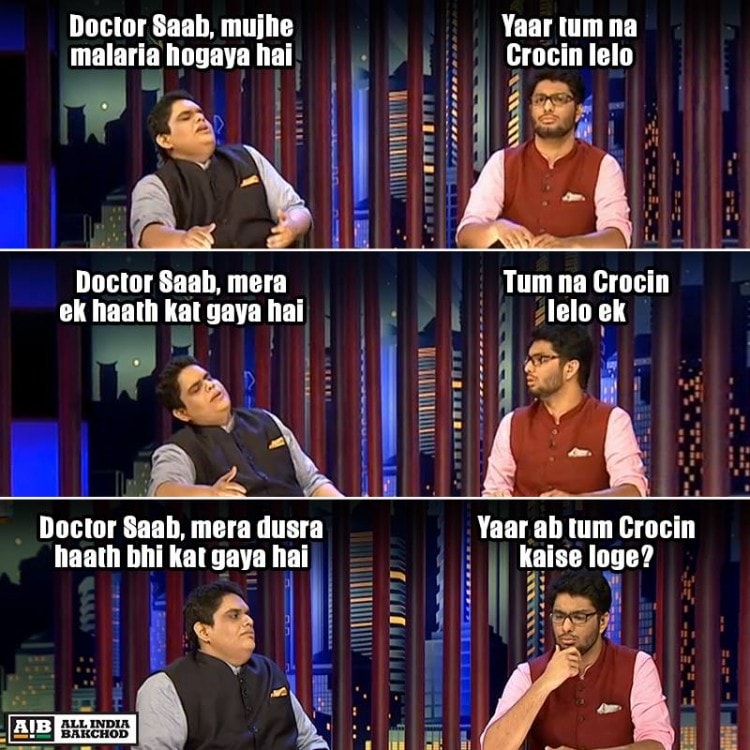 Can we expect interviews with politicians / newsmakers?
On Air with AIB is a spiritual successor of Jon Stewart's Daily Show or Colbert's the Colbert Report, or at least that is what AIB are looking to be. Given the context, will they be able to match their wits against our politicians? Will they manage to stay irreverent and incisive when they face, let's say a Raj Thackerey?
Can they take on the powers that be?
Jon Stewart once said that he is 'fighting a war against bulls***'. Both Jon and Colbert (or his alter ego) regularly pointed out and slammed the snafus of the Bush and later the Obama administration. Will AIB lampoon the idiosyncrasies of the current government and face the collective wrath of the group of people better known as 'bhakts'?
Will we see cameos from our other favourite comedians?
In their first show, we saw two brilliant cameos - Abish Matthew and his inconsistent mustache. This gave me a lot of hope. Can we expect to see more of our favourite comics on this show? Dear AIB, if you are reading this, here's my wish list: Kaneez Surka, Kanan Gill, Biswa Rath, Kenny Sebastian, Zakir Khan and Daniel Fernandes.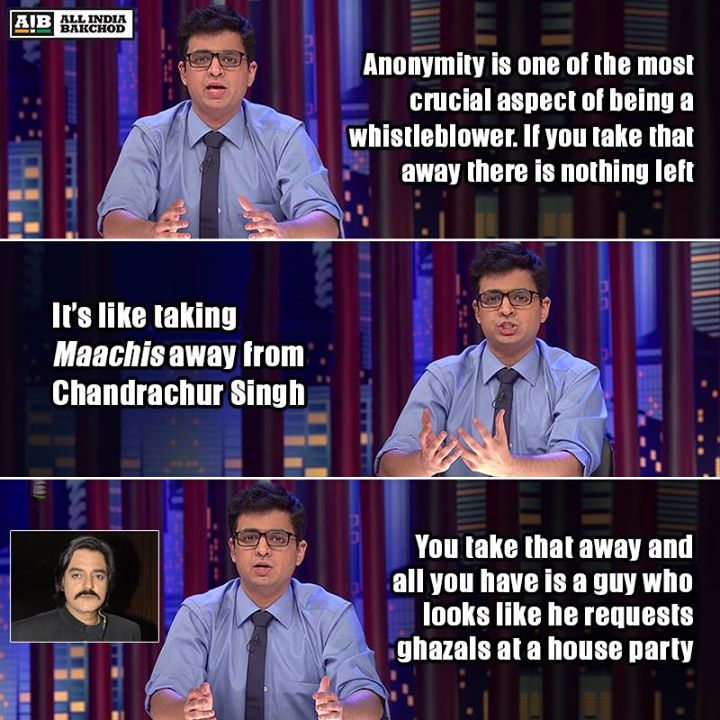 Will they manage to stay out of jail?
*Cough* Roast *Cough*
Will there be a profanity filter on Hotstar? Can they call a buffoon a buffoon (looking at you, Chetan Bhagat)? And if they do, will the tolerant and logical people of our country lust for the blood of these comedians? Has AIB learnt to play it safe after the Knockout episode? This remains to be seen. My humble view, however, remains that the success of the show will be measured by the number of feathers it manages to ruffle.
First Published: October 31, 2015, 4:06 PM IST
Countdown To
Elections Results
To Assembly Elections 2018 Results