Face of Drought: How Families Deal With No Water and Heavy Debt
(Left to Right) Pankaj, his mother Renuka and his younger brother Rupesh
Dhanora Bodh village – Yavatmal District
"Every morning as I wake up, I am hit by the fact that we are living a life of debt," says 24-year-old Pankaj. He started working in the fields after dropping out of school. He was 16 and his only dream was to support his family and repay loans.
"All I can remember about my father is him being stressed, due to all the debts and irregular monsoon," says Pankaj.
Pankaj's father committed suicide in 2013 by consuming poison.
Currently he estimates that his family owes about Rs 2.5 lakh to the moneylender and about a lakh to the bank.
Most of the farmers in Dhanora Bodh village take loans from moneylenders for seeds, fertilisers and irrigation material during monsoons. "I am still repaying interest for the loan my father took. I think it will take me more than ten years to repay this loan," says Pankaj.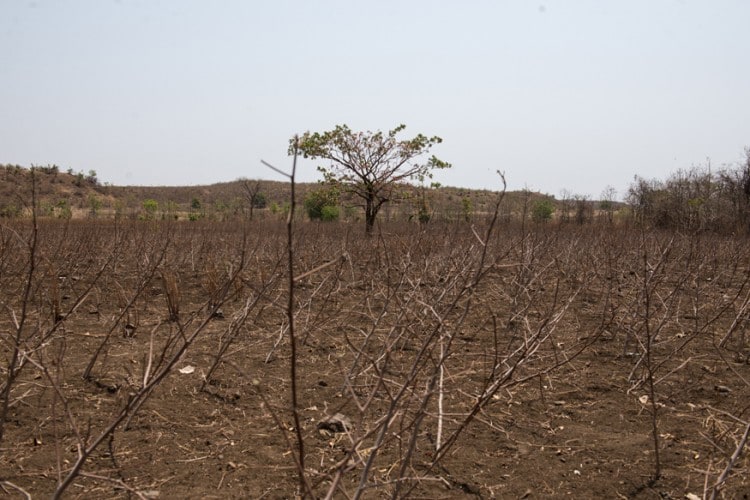 Image: Failed cotton crop in Pankaj's field due to lack of water.
It has been three years, most fields in the village have not yielded crops due to low rainfall and lack of water for irrigation. This has led to youg men from the village searching for other source of incomes.
Every morning, both Pankaj and his 22-year-old brother Rupesh walk 10 kms from their village to Yavatmal town in search of work at construction sites. "But due to lack of water in the city as well, construction work has reduced. We barely get work two times a week," says Rupesh.
Both the brothers earn about Rs 250-300 per day, which they save for paying back their loans and managing their homes.
"Even if there is enough rainfall this monsoon, we will not be able to plough our fields due to lack of money," says a teary eyed Pankaj. Majority of the farmers have stopped taking fields on lease, as there is no profit from the harvest.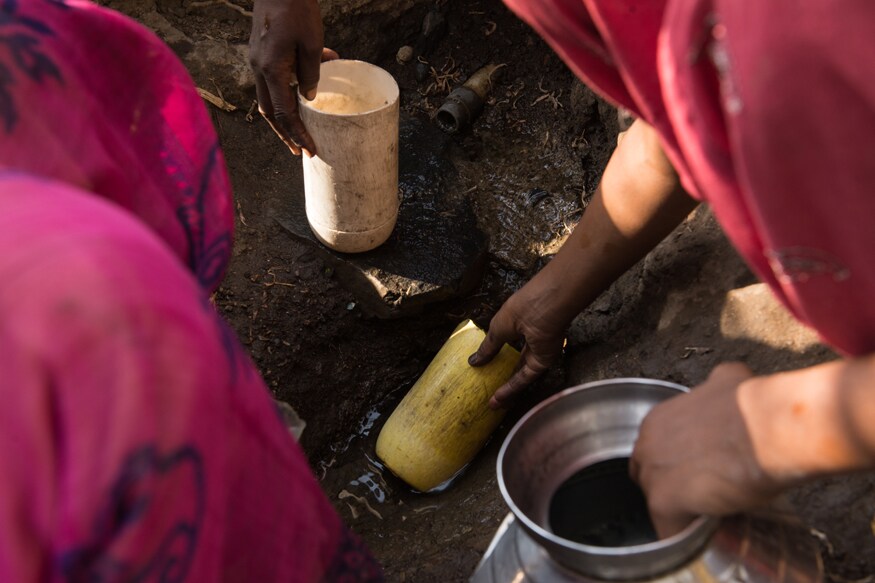 Residents of Chinchbardi collecting drinking water from any possible source
As Pankaj's mother, Renuka comes back home carrying white frothing water in a vessel, she says that the only surviving well would also dry up in one or two days. Out of the three wells in the village, only one provides drinking water, but it has high calcium content.
"By 3 each morning, there is a long queue to fetch water," she says.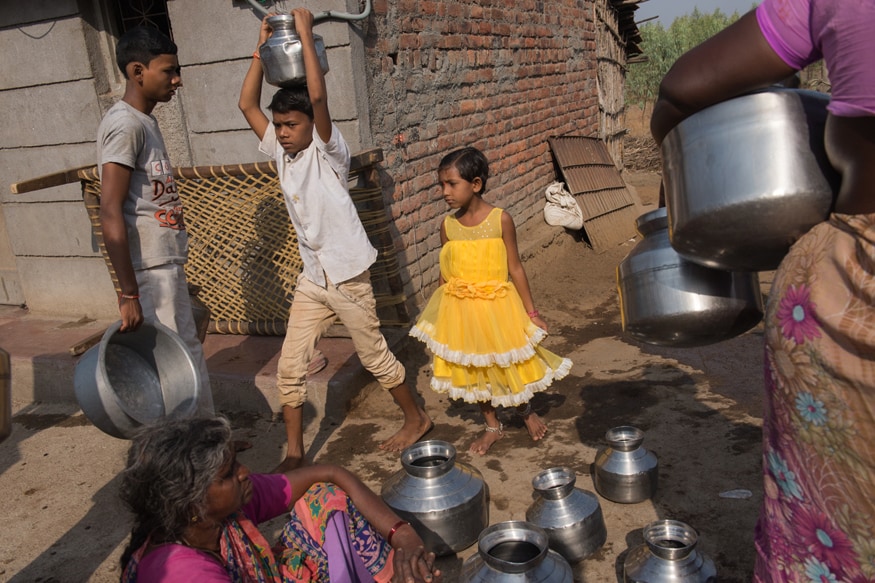 Children have had to skip school to provide additional hands of support in collecting water.
Seven-year-old Jahnvi had been throwing up the night before - the heat had got to her. But at three in the morning she lined up to fill vessels of water. "We spend our entire day running around for water for ourselves and livestock," says Lalita Chauhan, Jahnvi's mother.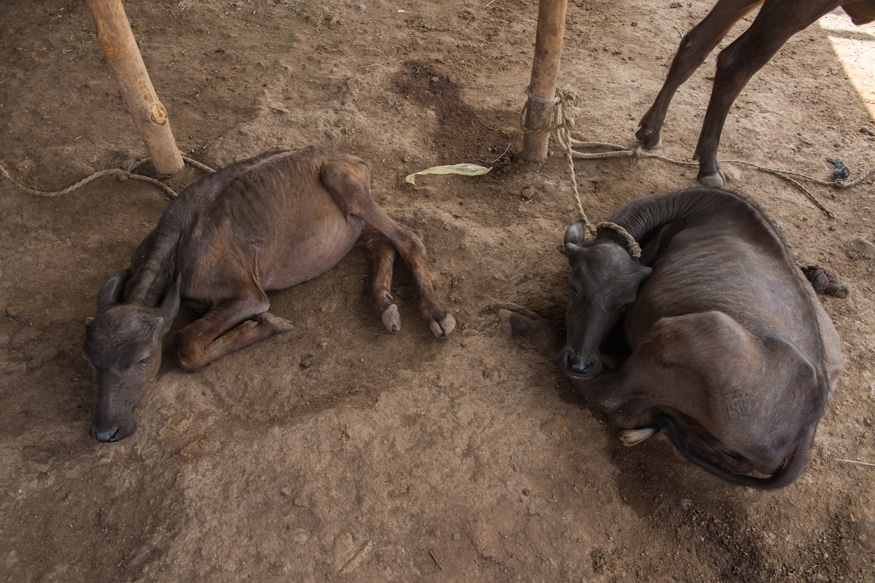 Livestock struggling due to scarcity of water and fodder at Jambhulni village.
"If the water in the well dries up, all the villagers will have to buy water from the tankers. Who can afford that?" Pankaj looks skywards.
Two days ago, about 20 men from the village dug the well with simple tools. "Due to large rocks, we could only dig until our hands started getting blisters." says Rupesh.
** Pictures/Inputs provided by Daniel Mung, World Vision India
First Published: April 28, 2016, 4:03 PM IST
Countdown To
Elections Results
To Assembly Elections 2018 Results