MOVIES
Behind the arch-light : With Chandan Roy Sanyal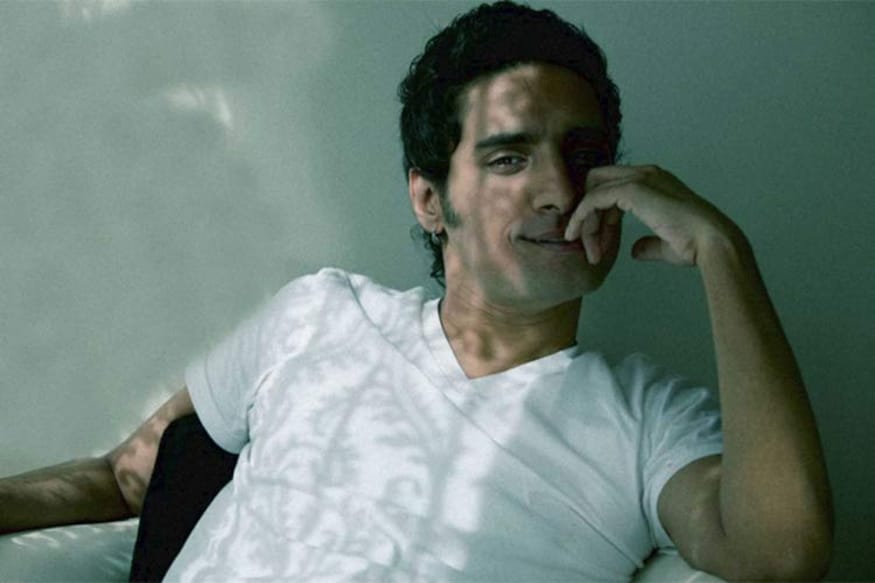 "The childhood shows the man, As morning shows the day." Poet, John Milton had written this long back. I had experienced this age old proverb while talking to one of the most intriguing actors of the times, Chandan Roy Sanyal. With looks that suggest both innocence and rebel, Chandan had been exploring opportunities in Mumbai since 2006. He debuted with the role of Batukeshwar Dutt in Raykesh Omprakash Mehra's Rang De Basanti; in 2009 he got the critics talking about him and audience loving him in Shahid Kapoor – Priyanka Chopra starrer Kaminey, directed by Vishal Bharadwaj.

When I spoke to him a while ago, he seemed relaxed and relevant responding with words that came from his heart. His confidence kept shining through his apparent calm! Seldom do you find an actor so transparent and yet, honestly in acceptance of whatever life has given him. His personal website reflects a host of colourful moods of the actor and seemed to be interesting enough to start the conversation from there. Chandan attributed the credit for that fascinating website to Nick Gohain, who is the designer of the site and is a friend for many years now. Says Chandan, "Creative stuff attracts me. I am not a technical person at all. It was a collaborative idea and what has come up finally has been widely appreciated."

One of the popular social media sites also mentions that he is a poet! Clarifies the actor, "I write sometimes. Poetry comes naturally to me. Not necessarily all of them are love poems. I may write about a character I met, or a dream I had, or an evening well spent."

Chandan Roy Sanyal belongs to a middle class Bengali family and most of his childhood was in Delhi. His dad was posted with a job in Ludhiyana, Punjab and he stayed with his maternal uncle's family in Karol Bagh. He has hence grown up with immense influence of his grandmom and uncles all through his growing up years. He reminisces, "My eldest mama (maternal uncle) was a librarian. My exposure towards literature, philosophy and even general knowledge happened through him. My second uncle worked in a factory. He had Mondays off. Every Monday I sat on his cycle and together we rode off to Liberty Cinema. I have seen most of the films during my growing up years there. After Kaminey released, we watched it in Liberty. It was an emotional moment when I could actually feel his presence around. My youngest mama was a stylish and dashing young man, with long hair and fit body, quite unlike the typical face of a middle aged Bengali man. He worked in Bahrain in a construction company. He introduced me to western music. With my grandmother, I enjoyed the Satyajit Roy and Ritwik ghatak films. Open air projections were planned during Durga Puja and Kali Puja and we sat together to experience the masterpieces."

Bengalis usually have loud political opinions. They are often branded as communists. Do you have any specific political affiliation? I ask to provoke his thoughts on that, but he chooses to remain discreet. "No! I political ideas are pretty nationalist. I don't believe in politicizing personal or social lives. It is one life and everyone should live together, happily."

While studying in a Bengali medium school in Delhi, participating in small plays and music, the young boy may have never dreamt of becoming a professional actor. Usually when you are good in studies, earn multiple scholarships as a student, and grow up under the guardianship of typical "Bengali culture", you have full chances of adapting high powered glasses and settling down as a practicing intellectual, minting either money or philosophy. Not for Chandan, though. "I was preparing for my joint entrance examinations and aimed to get through IIT." He explains. "When that didn't happen I was pretty depressed and gave up the dream of pursuing engineering. I took up Mathematics honours instead. During this period I attended a theatre workshop arranged by SPIC MACAY and this considerably shaped my focus. I joined them and soon ended up working with and learning from Habib Tanvir. He is my guru. I lived in Bhopal for 2 years single-mindedly pursuing this passion and hardly looking for returns. I returned to Delhi only to write my papers whenever they were scheduled. By the time I was back, friends felt I am a different man. I had long hairs, spoke upfront, the shyness had disappeared, I behaved like a rebel, but most importantly, I knew that I am an actor!"

Among all the films that he has acted it, Kaminey and Prague, he says is closest to his heart! "Kaminey because it was a huge break and I had a lot to offer in a film that already had a celebrated star cast. But Prague was a separate story altogether. I was cast in the lead role and I had worked too hard on it. The film released and got ignored; it broke my heart. I was really angry and frustrated. But in the long run, it taught me a lot. It is not just about how good an actor you are. It is also the team you are with. You need to build up on yourself. You have to fall in place to make things happen your way. A well-designed launch platform was required. 2013 had many good films. There was Shahid and The Lunch Box and many others, most of which had the support of huge production houses and distributors, though they were small budget films. Prague failed to understand practical demands of the market."

For an outsider like him, it must have been a difficult journey to come up till Jazbaa, playing villain to stalwarts like Shabana Azmi, Irrfan Khan and Aishwarya Rai. What must have been his experience in Mumbai Film Industry, I wonder. Says Chandan, "It is ruthless; but it recognizes good work. You need to spend some time here and understand the vibes. You need to gauge how thoughts work here and then pave your path, not the other way round. You need to grow a system around you. The industry gives you ample scope to open up your mind and experiment with fresh ideas. However, there is a process to things. It may take time but end of the day it is all worth it if you don't take it too personally and treat it as a teething period. Just have patience, go with the flow and leave the garbage behind. My exposure here has been exponential."

Having worked with two big names in the industry, Vishal Bharadwaj (Kaminay) and Subhash Ghai (Kaanchi), I request Chandan to compare his experiences. "Vishal Bharadwaj is a mentor and I am more emotional about him. He is like a father figure. I look up to him and he is like a friend, philosopher & guide. He is extremely democratic and fair on the sets. He would never discriminate between artists based on their celebrity status. I have this habit of getting myself accustomed with everyone on set right in the beginning. I sat down with him too to understand his mind. He just said, "Don't let me down". It felt like a big responsibility suddenly and I was flying high. He is socially supportive, extremely organized and genuinely appreciates talent. Working with Subash Ghai was very inspiring. He was not born big, neither did he have a fancy family supporting him. He has seen many struggles. He has achieved and lost and achieved again! No one cared when he came to Mumbai after a course from FTI. He always wanted to act; ended up directing films instead. Being with him was a sheer joy of realizing that you are sitting with someone who you have raved about since childhood and who once seemed just so far away!"

Given that I am talking to a Bengali actor, it is impossible to not discuss the status of regional films and his vision or contribution towards that. In fact, Chandan has been acting in Bengali films as well. So where does he feel regional cinema needs to catch up with Mumbai Film Industry? Introspects the actor, "This desperation of "catching up is" spoiling it considerably. Regional films have their own specific deliverables. They don't need to outdo the industry in Mumbai or even be at par! Why sulk unnecessarily feeling like a poor cousin. That's where corruption starts. Rather focus on your own charm, pace, technics. There's lot to explore even at lesser budgets." But today if you are offered a regional film along with Jazbaa, wouldn't you prefer the later because of its reach and visibility, I ask unwilling to accept the diplomacy! "True", he smiles. "But then excellence doesn't face domination or competition! Satyajit Roy, Mrinal Sen, Ritwik Ghatak made films at the regional level. They reached the world."

I give up on that and ask rather, whether it was intimidating to be working with such big names in Jazbaa. "Not really." He explains. "Intimidate wouldn't be the right word. They inspire. They are too senior. I would like to play very small in front of them and learn from their success. I would be excited like a small kid. I experience a nervous energy when I am facing Aishwarya Rai Bachchan. I faced similar emotions while doing Kaminey with Shahid Kapoor." You were talking about Bengali pet names when you spoke about your maternal family.

My last question is a bit personal, but it works when it flows from a Bengali to a Bengali. Every Bong guy hides a pet name which is used by his family and close friends. I ask him to share that pet name. He smiles and discloses, "Raja"!

So during the next few days between the festivities of Durga Puja, if you spot Roy Sanyal in one of the mandaps and wish to walk up to him, you know how to invite his immediate attention simply by calling him a different name. But if he asks how you know about "Raja", make sure you don't refer me!
First Published: October 20, 2015, 3:49 PM IST
Countdown To
Elections Results
To Assembly Elections 2018 Results