POLITICS
In a mood for combat: Jaya looks stronger in Tamil Nadu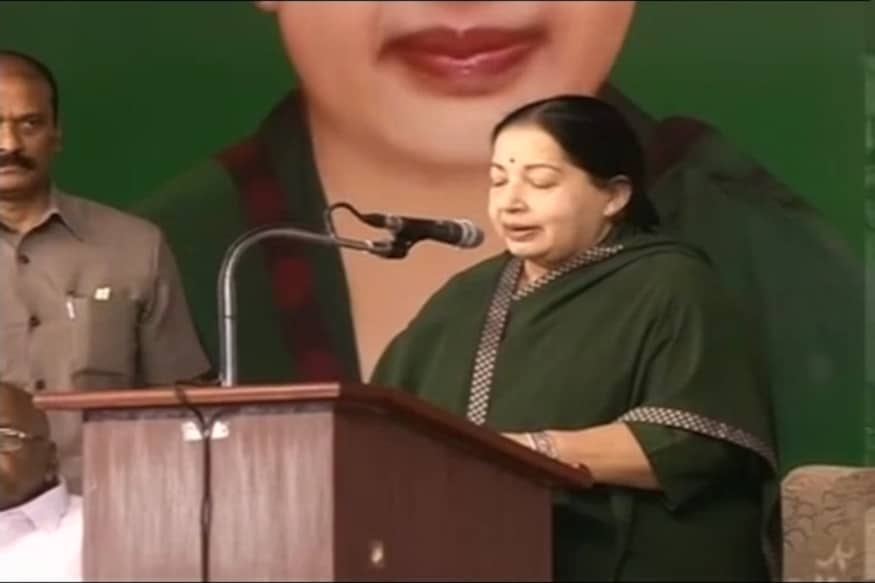 Can Jayalalithaa come back to power in Tamil Nadu? Most pre-poll surveys predict a clear win for her AIADMK in the Assembly elections. If that happens, it will create political history in Tamil Nadu because no chief minister has managed to stay in power for the second consecutive term since the days of MG Ramachandran, or MGR, as he was popularly known.

The founder of AIADMK and Jaya's mentor ruled undisturbed from 1977 till he died in office in 1988. After that TN voters have changed governments once in every five years.

Jayalalithaa has been micromanaging the campaign with the confidence that she can retain power if she plays her cards well. She has personally interviewed over 600 ticket aspirants and spent over two weeks to select 227 candidates. She also dropped 96 sitting MLAs and 10 ministers to give a chance to new faces.

However she displayed her political acumen by bringing back old-time confidantes of MGR, like C Ponnayyan and Panruti Ramachandran. Even though her top ministers O Panneerselvam and Natham R Vishwanathan are no longer her most trusted men, she has given them tickets. She has also fielded 31 women candidates, besides herself.

She has tried to keep all factions in the party happy by cleverly distributing tickets and giving importance to some heavyweights and some experienced hands. According to political experts in Tamil Nadu, she has taken a very pragmatic decision by not upsetting leaders like Panneerselvam and Natham R Vishwanatham, whom she had otherwise sidelined recently.

"She knows that this time she has a chance. She does not want to spoil this opportunity by denying them tickets. She is convinced it is not going to be a huge victory. In such situations, every seat counts" said an AIADMK leader.

Her decision to contest again from RK Nagar seat in Chennai is being hailed as a bold one. After last year's devastating Chennai floods, people are angry with the government, and voters may turn against the ruling party in the state capital.

But, Jaya thinks contesting from a constituency in Chennai will send a strong message to both her cadres and rivals that she is ready to take the bull by the horns.

She has also come out with a carefully-prepared campaign schedule much ahead of all other parties. She is hitting the campaign trail for the next one month and addressing voters at almost all important constituencies across the state.

First Published: April 6, 2016, 5:09 PM IST