Celebrating Girl Power: Hysteria and Hypocrisy
PV Sindhu (L) and Sakshi Malik. (Getty Images)
'India's daughter makes India proud',
'Girl power ends India's medal drought',
'Women bring honour to India at Rio 2016'
The headlines with similar tone from Rio in the past one week were encouraging, exhilarating and at the same time, thought provoking. The jubilation that started with Dipa's fourth place at gymnastics and Sakshi winning India its first Bronze in women's wrestling reached its pinnacle when Sindhu won us the first Silver in badminton which was also the first ever Silver in women's individual event at the summer games. Aditi Ashok's impressive performance in Golf did not go unnoticed either.
The festivities would have led one to believe that we have strengthened our feminist credentials and freed ourselves from the shackles of patriarchy and misogyny, but let's pause and reflect for a moment.
Had Bindra, Jitu Rai or Gagan Narang won India its first medal at Rio, would we have celebrated the girls the same way that we did now? The athletes sure would have, but would we, as a society, have been as appreciative of our women power?
It is encouraging that we have recognised the achievements of these women athletes and also underlined the hardships that they have overcome, but will this lead to a substantive change or the bravado will die down as we move onto our routines? Will we recognise the hypocrisy and superficiality so deeply entrenched in our talk of women power?
Rewind to London 2012, Saina and Mary won Bronze medals for India, both historic feats for women athletes. We celebrated the daughters who made us proud but did it change things dramatically for women athletes? Did the celebrations translate into continued support?
Dipa Karmakar practiced on apparatus made out of spare parts of scrapped scooters so that she could represent India on the world stage and perform the death vault- Produnova. Sakshi Malik wrestled misogyny for 12 years to seal a spot at the Olympics podium. Mary Kom, now also a lawmaker, did not have it easy to start her own boxing academy to train budding boxers.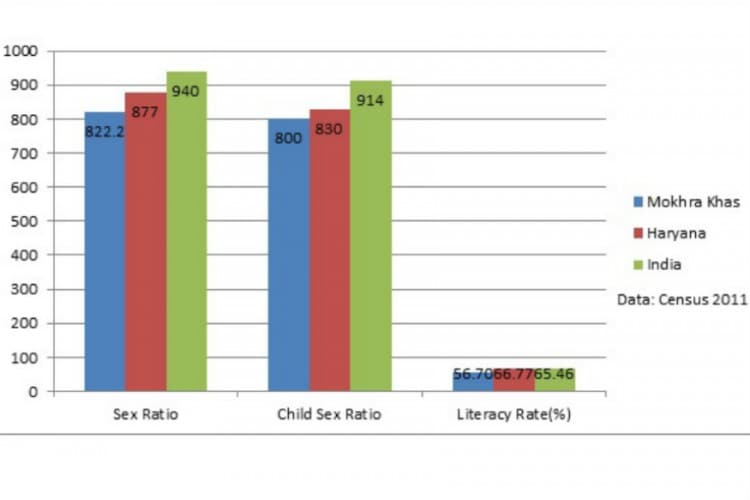 Messages like 'don't kill the girl child, one day she will win a medal like Sindhu and Sakshi and make India proud' are doing the rounds on social media. I appreciate the sentiment behind it to an extent, but it astounds me that we need a reason to know that it's just not right to kill the girl child!
Do they have to live up to such ridiculously high standards for something as basic as the right to live? Take the case of Sakshi Malik's village; in Mokhra Khas, there are only 822 women behind every 1000 men. Just about 57% of them are literate (as per the bare minimum definition of literacy adopted by India) and in the case of children between age 0 and 6, there are only 800 girls behind every 1000 boys.
Athletes regardless of gender face several difficulties but these statistics give us a glimpse into what women athletes have to face additionally. If we think we should protect our girl child so that one day she will go and win a medal for our country, we have failed humanity.
I am all for celebrating the women who made the country proud, but if we are not going to stand with them through their journeys; we have no right to claim their victories as our own. If the euphoria gives way to a sustained support to our sportswomen, both in good times and bad, we would have done our first bit towards correcting the wrongs perpetuated over centuries.
First Published: August 21, 2016, 5:04 PM IST
Countdown To
Elections Results
To Assembly Elections 2018 Results