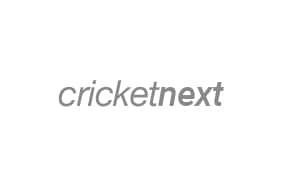 Hot Spot
Chetan Narula

The Indian Premier League is back in town. The whole circus comprises of actors, dancers and wannabes, along with some former cricketers who also wear that same garb in the name of entertainment. Elsewhere, team owners start praying for success, so that they could show profits at the end of the financial year. In the middle therein, a little cricket is played out too.

However, this isn't about the IPL and its cliched hype. The aforementioned topic is a tad misleading in that sense, for one makes an attempt to showcase the various backstage dramas that will play out even as nine teams play for a golden trophy.

Let it be said here that this is one of the most important seasons of IPL, not in terms of talent spotting as that has never been the purpose of this Twenty20 venture. It is in the fixture list that team India sees coming forth in the remainder of the year, with too big a gap before the next Test series comes about. In between there are oddly two or three ODI series to be played, and as such, quite a few names will find it difficult to stay relevant.




You have to begin with Virender Sehwag. Such has been the downward spiral of his career that an acute back spasm is also considered a topic of rumour-mongering. No, he isn't displeased about the captaincy changing hands, for he was almost ready to get going for the Delhi Daredevils' second match against Rajasthan Royals. His eagerness to get back playing, opening the innings, can be fathomed that this is perhaps a last chance for him to make an impression.

It will be five months before the First Class season kicks off again and he needs to get back in the frame. His only chance lies in impressing in the IPL and making his way back into the ODI squad. For the moment, with the probables already announced for the Champions Trophy, even that seems a closed door.

The other two on whom this opening has also slammed shut are Harbhajan Singh and Zaheer Khan. It is funny how even MS Dhoni ran out of excuses of playing Bhajji against Australia and by the third Test brought back Pragyan Ojha into the first eleven. What holds true for Sehwag, also does for the erstwhile 'Turbanator', is that he has to make an impression immediately in the shorter formats before being considered again. What is different in his case is that a lack of quality spinners will bring him back in contention, whenever India play at home. But that is not going to happen a lot in the next two years.

Bhajji has also to deal with another battle, one brewing inside the Mumbai Indians' camp itself. Until last year, he was the captain and could count himself in the first eleven by default. Even now, he is the senior spinner in the side, towering over Ojha again, yet performance speaks up more so in T20 cricket. If he continues the same form shown over the winter, Ojha might trump him herein too, somewhere around the middle of the tournament. That will be it, almost.

Zaheer stands apart from the two of them, in that he was already out of contention before Australia landed on these shores. And his fitness problems have meant that he hasn't bowled enough to prove otherwise, even on emotional quotient. Even so, his path to a comeback will be equally tough, if not more. If there is one target he can put forth for himself, it is South Africa, still six months away.

But it will not be easy for him. Bhuvneshwar Kumar has bowled himself in contention and Ishant Sharma will be on that trip too. Umesh Yadav is taking giant steps towards full fitness, and during this IPL, everyone will be watching how Sreesanth shapes up. Dhoni expressed a desire to play Irfan Pathan in the Ravindra Jadeja slot, when travelling overseas. Then there are also Ashok Dinda, Parvinder Awana and Shami Ahmed, the also-rans. Zaheer has to trump all of them, without playing as many matches.

Elsewhere Gautam Gambhir is eyeing a comeback too. And his job is a tad easier in comparison for he has only momentarily gone out of contention. When Shikhar Dhawan got injured, he was the first name on the list for the Delhi Test, but his own illness came in the way. Now he is in line for a call-up to the Champions Trophy squad, when pruned. And all he needs to do is keep his head above the water, and swim quicker than the tide Dhawan and Murali Vijay tend to bring with them.

To say that there are no other players with equally high stakes would be fallacy. In every team, there are many cricketers who aren't playing for just a hefty pay-packet. There are too few words to describe each of them, and it is the bigger fish that catches the eye. For IPL is too jazzed up a package to let cricket (as a whole) take centre stage.

First Published: April 8, 2013, 11:28 AM IST