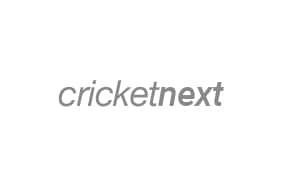 Perfume Ball
Faisal Caesar

Bangladesh's pace bowling, so far, has been nothing but a painstaking story. Other than Mashrafe Mortaza, till now, Bangladesh have not been able to produce any quality fast bowlers. In the recently concluded Zimbabwe series Robiul Islam looked highly impressive and is expected to deliver the goods on a long term basis.

But an 18-year-old boy has caught the imagination of Bangladeshi fans. His face beams with confidence, he bowls with enough vigour and is hungry for wickets when he runs into bowl. His action is smooth and his accuracy at such a young age is highly impressive. He can swing and cut the ball at will and despite not featuring in the national squad the youngster has taken Bangladesh cricket by storm. To many, he is the perfect replacement for Mashrafe Mortaza.

The name of the young man is Taskin Ahmed.




Taskin's pace bowling prowess was first observed by the world during the second Bangladesh Premier League this year. Representing Chittagong Kings, Taskin proved to be the difference in the big match against Duronto Rajshahi. Coming in as the replacement for an injured Shaun Tait, Taskin bowled exceedingly well to help his team to register a vital win.

Taskin started his first class-cricket career for Dhaka Metropolis against Barisal Division in 2011 at the age of 16. He went wicketless in the first innings but picked his first wicket in the second innings. He bowled in short spells during that match.

In 2012, in the fourth 50-over match against the touring England Under-19 side at Sylhet, Taskin plucked four wickets by exhibiting sublime swing and accuracy to help his team win the match and take a crucial 3-1 lead in the seven-matc series. The next year, he featured in the BPL and was found amongst wickets as well. In the final against Dhaka Gladiators, Taskin picked up two important wickets one of which was the dangerous Tillakaratne Dilshan. But his team couldn't withstand the Gladiators' might.

Personally, not being a follower of T20 Leagues, I didn't watch a bustling Taskin in action live. Many of my friends told me to about his prowess and later on I watched Taskin bowl on YouTube. Very few talented individuals can impress you at first sight and surely Taskin belongs to that category of players who gives the assumption that he was born with a ball in his hand and can go a long way.

Like any fast bowler, Taskin is prone to injury and currently he is suffering from a left knee injury. The BCB sent him to Australia for a knee operation but after proper examination the specialists there said that Taskin will not need a surgery but two to three months of rehabilitation program and strength training to become fit again.

Taskin needs proper guidance and nurturing. It is very important to understand what sort of workload his young shoulders and feet can take. Rather than using him too much in the T20 format it would be ideal to utilize him in first-class cricket and observe his ability to cope with the workload. Above all, the best place for Taskin to develop would be in county cricket.

Again, Taskin needs the guidance of experienced hands and in that sense, quality time spent with good fast bowling coaches can be highly valuable. The BCB can arrange fast bowling workshops conducted by quality coaches which will help not only Taskin but other young pacers.

The arrival of new and exciting talents is nothing new in Bangladesh cricket. Sadly, in the course of time, many such talents have faded away. Immature handling has been the main reason behind their sad demise. If the same happens with Taskin then it will be a great loss for Bangladesh.


First Published: August 3, 2013, 12:33 PM IST