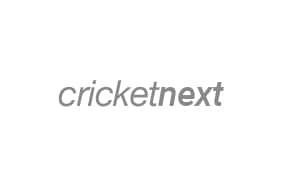 Gun Barrel
Jaspreet Sahni

Now that he's gone, it will hit us. At no. 4, for 24 years, on those 22 yards, he was there. But won't be now; the Zen master has left.

Detached from the hysteria, yet well connected; simple, yet complicated; millions with him, yet alone when holding a bat. There was a different space about Sachin. 'God' may be a little exaggerated title, but the zone he maintained put a halo behind him. In that zone, Sachin was engaged only to cricket.

But to do that for almost a quarter century is beyond grey matter: what lay beneath that helmet to allow a human being leave adulation of gargantuan proportions at the boundary ropes and enter into a zone where only wood and leather found existence?




It was like Sachin in a soundproof room with 14 other men, where he could hear a fielder's clap and wall off the screams behind him. The only time he noticed anything beyond the boundary was movement behind the bowler's arm. That breached his zone. But like a Zen master, he was quick to seize control of his senses and go back into his zone of nothingness.

Sachin's wife Anjali gave a clue to decode her husband's zone. "I can imagine cricket without Sachin but not Sachin without cricket," she said. And Sachin corroborated that on his first day as a former player. "I woke up at 6:50 because of my body clock," he told. "I suddenly felt I don't have to take a shower and get back to training. I didn't have to do that." His body and subconscious mind were attuned. "Even when we were away on a vacation, he would be thinking of what to eat and what not, aware at the back of his mind about his needs," Anjali said.

His nervous system was never nervous, but continuously in a preparation mode, pre-empting what lies ahead and how to shape opportunities into success. His dedication turned his neurons into a chariot that carried him to dizzy heights without losing balance. Coming from a humble, middle-class background helped and Sachin acknowledges that. "I come from a family where success meant thanking the almighty, offering sweets and praying. That's what my mother did throughout my career."

And the family support.

"The reception I received from my family, after I returned from a match or tour, never depended on my success or failures. It was always the same." Family was undoubtedly Sachin's chief source to refuel his tank of dedication towards the game. "When we had children, Anjali [who was a doctor by profession] took the initiative and said, 'I will take care of the children, you concentrate on your cricket'...she is the best partnership I have ever had," Sachin revealed in his stirring farewell speech.

That unveiled, to an extent, the membrane making Sachin's zone impregnable He knew whatever he did had full support of those who matter the most to him. So he could stay in his zone and allow his subconscious mind to take over, in the middle of nothingness, where he almost blocked a cylone of noise around him to do his job. And he admits that. "It's like you are completely cut off from the crowd, from the noise they are making. Your subconscious has taken over."

The case could be argued though, that there were others who did it before Sachin. But there is a difference. 'The others' did it when cricket was like standing water: played the same way, with the same set of rules, over decades. In the Tendulkar era, the game saw a sea change - from field restrictions to decision reviews, cricket was almost dry-cleaned, where 'clean' at times became a questionable term.

What stood out all this while was a constant called Sachin Ramesh Tendulkar. Perhaps he's still in that zone, but now in the confines of his home and not on those 22 yards that he touched for the last time on November 16, 2013, with a tear rolling down his cheek.

First Published: November 18, 2013, 4:23 PM IST