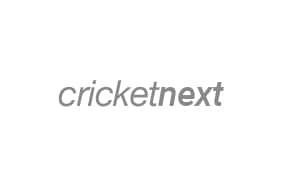 The Long and Short of It
R Kaushik

Earlier this week, despite messages of strong support from his players, Carlo Ancelotti was sacked as the manager of Real Madrid. The respected Italian, who had masterminded Real's march through the Champions League last year, suffered the ultimate penalty for a season bereft of silverware.

Even though they finished only third in La Liga - the first time since 2003-04 that such a feat befell the Spanish giants - Real had four trophies to show in 2014. They first won the Copa Del Rey, followed it up with the Champions League success, went on to add the UEFA Super Cup, and rounded off the year by lifting the FIFA Club World Cup title. And yet, here is Ancelotti, finding himself out of a job after his club's defence of the Champions League crown ended in the semifinals and the La Liga campaign was bested by arch rivals and eternal foes Barcelona.

Oh, make no mistake; Ancelotti won't be out of a job for long. It's only a matter of time before his services are snapped up because such are his credentials. That he lost the Real job isn't so much an indictment of his managerial skills as the immense pressure placed by owners, primarily, and to a lesser extent by the supporters. In Real, as at most top European clubs, you don't win silver, you only lose gold.





Ancelotti has gone out in a blaze of sympathy and goodwill, though the same can't be said of Peter Moores, the England cricket coach who learnt of his sacking from the media in an ironic twist of the 'trust deficit' theme propounded by Andrew Strauss, the new England director of cricket. If there was sympathy for Moores, it was more because of the manner in which he was let go. Moores's second coming as England coach was anything but overwhelming. A Test series loss at home to Sri Lanka, One-Day International series defeats at home and overseas, the inability to guide the team to the quarterfinals of the World Cup and a drawn Test series in the Caribbean couldn't be offset by a come-from-behind 3-1 home Test series win against India last summer. Moores's fascination for data will have made it amply clear even to him that the numbers did not support him. He simply had to go.

Duncan Fletcher went for entirely different reasons - because his contract as India coach ended with India's World Cup sojourn. That was towards the end of March. It has been two months now since the curtains came down on Fletcher's tenure, yet India are nowhere near finding a replacement. In a little over a week from now, India will embark on a short tour of Bangladesh; chances are that they will go there without a coach, which is fine because coach-picking isn't a random task that can be completed in the bat of an eyelid. What's surprising is the attitude of the new dispensation towards the core support staff group, and towards the team itself.

So Ravi Shastri, the former national captain who took over as the team director after the Test series misadventure in England, is left hanging. He doesn't know if his services as director for the Bangladesh tour are required or not. Shastri, it is learnt, was contacted during the IPL and he is said to have suggested a roadmap for the future. What the status of that roadmap is is not known yet. Anurag Thakur, the new BCCI secretary, has embraced a media-friendly approach and spoken at length about the transparency of the new team at the helm of affairs, but in the absence of any concrete and necessary developments, it is tempting to label them public relations exercises.

It is worth remembering that Shastri has presided over the fortunes of the Indian team at fairly demanding times. When he stepped in as interim coach on the tour of Bangladesh in 2007, the team was fractured, confidence was at an all-time low, morale practically non-existent. It was India's first assignment after the World Cup failure, their first series since the end of the tempestuous Greg Chappell era. So it was only Bangladesh, you might say. But it was Bangladesh who had been singularly responsible for India's first-round exit in the Caribbean, and even though India's star cast wasn't going to settle for a reprisal of the West Indian disaster, they still needed a voice of positivity and optimism and support.

Then, last year, with a 1-0 lead having dissipated effortlessly as India were blown away in the last three Tests, the BCCI sent out another SOS to Shastri. Perhaps it was coincidence, but India won the subsequent one-day series in England, conjured two draws out of four Tests in Australia, and overturned a disastrous tri-series campaign with a dominant World Cup run that only ended in the semifinals at the hands of the eventual champions. Fletcher was still the head coach and deserves as much credit as anyone else from a technical and tactical perspective; Shastri offered inputs in these areas too, but he was more the off-field engine room in matters of the mind and nerve as well.

Surely, he deserves better than to be left in the lurch? Don't B Arun, Sanjay Bangar and R Sridhar, all brought on board by Shastri, have a right to know where they stand? How insensitive can we be by not communicating our thoughts and plans and ideas to them? And what of the team itself - are we doing right by the boys who don't know what the scene is? Virat Kohli is embarking as Test captain on his own right for the first time. And he doesn't even know who he will be falling back on for guidance and support.

On the one hand, we show that we are taking Bangladesh seriously enough by recalling 400-wicket veteran Harbhajan Singh because of the profusion of left-hand batsmen in the Bangladeshi top order. On the other, we exhibit a certain callousness and indifference when it comes to the coaching staff. Mixed signals, surely?

And then, there is the proposed advisory committee with stalwarts of Indian cricket supposed to advice the board on all matters cricketing. The supposed components of that panel have absolutely no idea of their presence in that committee, yet alone what their roles are meant to be.

The Indian team is scheduled to leave for Bangladesh on June 7, and the coach/support staff are supposed to be named on June 6. I don't envy Kohli. Okay, so this team has been together for a while and might even be able to run itself on its own, maybe, but what is the emergency that has led us to this pass?

Administering cricket in India is not an easy task. Every stakeholder - and that includes you and me too - has an opinion on everything, and it is impossible to run the sport by consensus. Sometimes, hard calls need to be made, and that is fine because that is why you, the administrator, are in the hot seat. But a little bit of sensitivity, please?


First Published: May 30, 2015, 5:59 PM IST