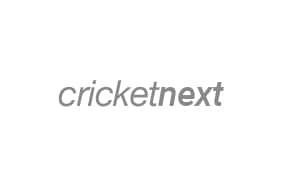 Reverse Swing
Suresh Menon
Tomes have been written about how captaincy affects a player's batting. Sourav Ganguly, for example, averaged eight runs per innings higher when he was not captain; Rahul Dravid averaged 44 as captain, and 53 when he was not.
But the reverse - how batting affects captaincy - has not been commented upon nearly as much although much has been made of the two captains who led with remarkably efficiency despite their own poor batting in a series. Tiger Pataudi was finished as a batsman when he was recalled against Clive Lloyd's West Indies in 1974-75, but as a captain he was able to raise the team's performance to level the series after being two Tests down. Similarly Mike Brearley, who inspired the deposed captain Ian Botham in the Ashes series of 1981.
When captains strike form in the manner that Mahendra Singh Dhoni has in the current series against Australia, the possibilities suddenly expand. After his destructive double century in Chennai, it will be interesting to see what Dhoni does as captain. The recent defeats have made him more defensive, less given to experimentation, and affected his work both behind and in front of the stumps. That is but natural. Chennai might be the turning point not just in Dhoni's batting but in his captaincy as well.
Already he had shown his hand in the previous Test, against England at Nagpur where he made 99 by playing five bowlers. After his 224 in Chennai and victory there, he has given his theory a firmness that was lacking earlier: In India, he has said, it makes sense to play five bowlers. In India, or anywhere else, it makes sense for Dhoni to bat at number six. One of the fallouts of that is an extension in the career of Ravindra Jadeja who for a while now has been seen as a batsman when he is bowling and dismissed as a bowler when he is batting. It is a cruel joke, but Dhoni seems determined to change that.
He has said that he will keep the seat warm at number six till Jadeja is ready to take over there as a full-fledged allrounder.
More importantly, the confidence that Dhoni has gained from his batting and its effect on the match result might result in a return to the days when he was willing to experiment, take a chance and first built a reputation for following his instinct. It is possible that India might play an unchanged team in Hyderabad, the Chennai win granting the opening pair, both batsmen and bowlers, another opportunity to redeem themselves.
In Kolkata after a defeat against England Dhoni had said that playing on was the more difficult option since it would be so easy to give up. It took courage to say that, to play on, and the Chennai success was fully deserved. He took the game by the scruff of its neck - a game that seemed to be meandering along on day three even as Dhoni approached a hundred. Dhoni got bogged down in the 90s before stepping on the pedal and speeding away.
Suddenly Australia played like India have in recent matches - becoming a rudderless, misfielding, shoulder-drooping outfit which was merely marking time. The psychological impact of Dhoni's series on the rest of the series is bound to be immense. Its impact on his captaincy will be followed with great interest too.
No captain has won more Tests for India, and despite the lopsided home-away percentage in 44 matches (16 wins at home, five away), it ensures that Dhoni will figure in any discussion on Indian captains. But in cricket, statistics only give us a part of the story. Victor Trumper, one of the all-time great batsmen in the game, averaged just 39 but he is often rated above Don Bradman.
It is this divide that Dhoni will have to cross. From being a statistically superior captain to one whose greatness as a tactician and leader of men is not in doubt. Chennai might just be the starting point.
First Published: February 28, 2013, 8:50 AM IST