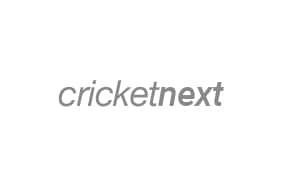 Reverse Swing
Suresh Menon

It is just over a hundred years since a world Test championship was played. Only a third of the Test countries today were playing then. Television rights were not an issue. There was no question of two divisions for superior and lesser teams. Yet the Triangular Tournament of 1912, involving England, Australia and South Africa - the teams played a nine-Test round robin - was a disaster.

It was a wet summer, to begin with. Australia didn't field their best team and South Africa were not good enough. Wisden predicted (or warned), that it was an experiment that would not be repeated soon.

It was Wisden, eight decades later, which gave breath to the idea once again. By the mid-90s, there were nine Test-playing countries, and when Matthew Engel, Editor of the Almanack, called for a Test championship, the so-called 'Wisden Plan' was well received.

The ICC, after toying with the idea for a while, has now given it official sanction. In 2017, the first edition of the Test championship will be held in England, and four years later, it will shift to India. The idea is for the top four ranked teams to play the semi-finals and a final to decide the No. 1 team. The ICC has said that in the period between the championships, each team should play at least 16 Tests.

The allure of a champion team in sport - however artificial the means to arrive at that conclusion - is irresistible. It is what television executives live for, what they say attracts new audiences, gives the fans something else to argue over and lends a focus to team preparations. There is too the lure of having a world champion in each of the three formats of the game.




But why this rush for neatness? Will it work with Test cricket? More importantly, should it be made to work forcibly? Much of the charm of Test cricket lies in its apparent disorganised set-up. India play Sri Lanka any number of times for no reason at all. Then there is the India-Pakistan series which must rate as the biggest sporting contest involving two countries, affecting more people in more countries than the Ashes series. A series "for no reason at all" is a wonderful counter to all those in various sports which lead to something or the other.

Cricket is blessed in having different formats - leaving the shorter games for experimentation, for post-modern cut-to-fit dissections and changes in playing conditions by the year. This has generally left Test cricket, the highest form of the game, free to continue in what some see as its anachronistic ways, with a game stretching over five days without arriving at a result.

Test cricket is not a game, it is a philosophy. It looks down upon sports that gain their importance because one team wins or loses; the process has always been more important than the product. It is idiosyncratic, and needs to remain that way if it is to retain its character.

A three-match world championship at a single venue is hardly Test cricket. And what if - horror of horrors - India do not make it to at least No. 4 by December 31, the qualifying period? Can a world championship in any form of the game afford to do without India, at least initially?

Till December 2016, England would have played nearly 40 Tests, as would Australia (and 15 of them against each other). India play close to 30, but South Africa play only 22. Bilateral series could still mess up the Future Tours Programme somewhat. Scheduling has been a problem with the international game for a while now. What opportunities would Bangladesh and Zimbabwe get to play against the top teams? Bangladesh haven't ever toured India so far. The aristocrats of the game (measured in the amount of money they can generate) need to show greater generosity.

All this means that there will be something artificial about the world Test championship in its present avatar. Test cricket thrives on bilateral tours, on tradition and on a culture that is distinctly different from the other formats. In the last few decades, the best Test team has evolved organically, and the system of ranking has worked well.

A five-match series between the two top teams might serve the cause of Test cricket better than a three-match knockout among four teams. The ICC must decide if it wants a genuine world Test champion or a made-for-television champion.

First Published: July 1, 2013, 2:37 PM IST