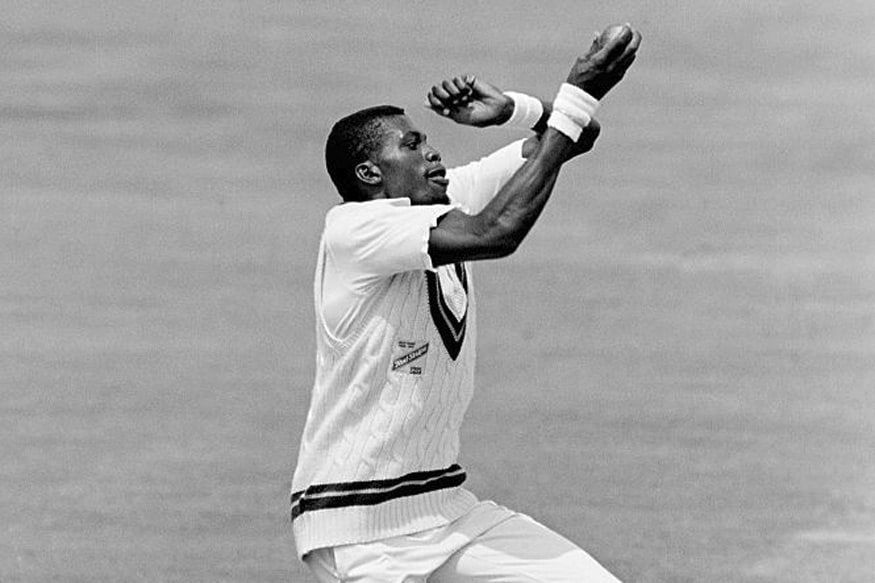 On this day in 1990, Curtly Ambrose broke English hearts by picking up an 8-wicket haul in the final innings of the fourth Test in Barbados, as West Indies levelled the five-match series 1-1, with one match to be played.
Ambrose is regarded as one of the best bowlers the world has ever seen in the history of the sport. When at his best, facing Ambrose was one of the toughest jobs for batsmen in the game.
England were chasing a target of 356 runs to record a historic series win in the Caribbean, but the visitors lost three quick wickets on the fourth day of the Test for just 15 runs on the board. Ambrose ended the day with two wickets in his kitty.
On the final day of the Test, England hoped to bat out the entire day and protect their 1-0 series lead.
Following the dismissal of first innings centurion Allan Lamb early in the day, middle-order batsmen Jack Russell and Robin Smith put on a brilliant partnership and the duo were well on course towards forcing a draw.
However, Ambrose had other plans and after taking the second new ball, the pacer simply ran through the England line-up. After castling Russell for 55, Ambrose inflicted four LBWs to dismiss England.
Ambrose cleaned up the last five batsmen in just 80 minutes as West Indies recorded a famous 164-run victory. Later, Windies won the final Test at St John's and completed a remarkable 2-1 series victory.