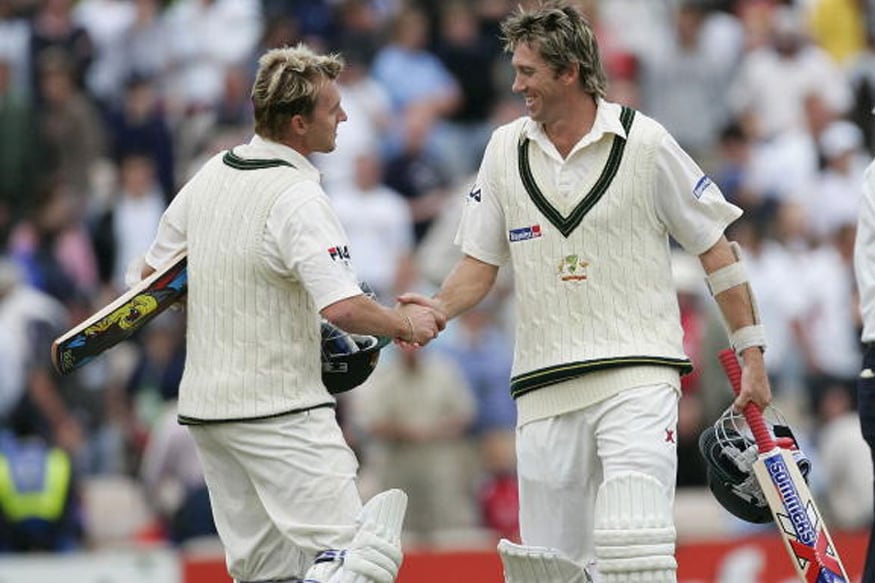 In one of the greatest Ashes Test ever played, Ricky Ponting led from the front on the final day with a feisty knock of 156 to deny England a victory.
It was the same Test match in which Shane Warne reached the landmark of 600 international wickets,
The day began with huge expectations and it attracted even bigger crowds. An estimated 10,000 ticketless fans were turned away from Old Trafford before 10am. The lucky few who grabbed their £10 tickets - some had camped overnight for the privilege - watched
Series was level at 1-1, and this game could have turned the series either way, Australa were battling on the final day for a draw, with Ricky Ponting scoring 156 off 275 deliveries - a rather quite innings by his standard.
But when he was dismissed, being the ninth wicket to fall, it did seem as if England will steal a victory, but then it was the turn of Brett Lee along with Glenn McGrath to show the fight.
They faced 24 balls, with Steve Harmison and Andrew Flintoff steaming in with the ball in hand.
McGrath famously batted outside the crease to negate the lbw.
The game ended in a draw, but England did manage to win the next Test played in Nottingham, and went onto win the series 2-1.