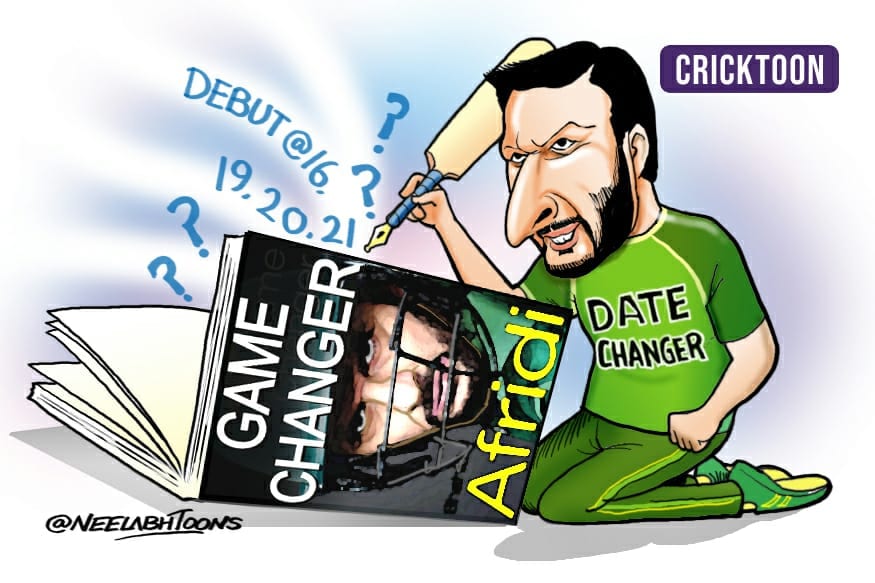 How old is Shahid Afridi, really?
The former Pakistan captain has revealed his real age in his autobiography, Game Changer, which released this week.
According to official records, Afridi was born on March 1, 1980. However, he has revealed in the book that he was actually born in 1975.
Afridi made his debut, officially as a 16-year-old, in October 1996 and scored a 37-ball 100 against Sri Lanka the first time he batted in international cricket, in just his second game. It was the record for the fastest century that time.
Referring to that series, Afridi writes:
"I was just nineteen, and not sixteen like they claim. I was born in 1975. So yes, the authorities stated my age incorrectly."
However, if he was indeed born in 1975, he should have been 20 or 21, and not 19 as he claims. If he was indeed born in 1975, Afridi would have been 40 or 41, and not 36, when he played his last game for Pakistan in the World T20 2016.
Afridi also slammed former Pakistan captain and coach Waqar Younis, saying he was a 'mediocre captain' and 'terrible coach'.
"Unfortunately, he hadn't let go of the past," Afridi wrote about his issues with Waqar. "Waqar and I had a history, dating all the way back to his tiff with Wasim over the captaincy crown. He was a mediocre captain but a terrible coach, always micromanaging and getting in the way, trying to tell the captain – me – what to do… It was a natural clash and it was bound to happen."
Afridi also shed light on his tussles with Javed Miandad before Pakistan's Test series against India in 1999. Afridi, who was playing just his second Test, scored a match-winning century in Chennai.
"The tussle had started even before the series kicked off," he revealed. "Miandad had developed a strong opinion against me. In fact, the day before I went to bat, Miandad didn't even give me any net practice. So I had to practice on a stringed ball, alone, away from my teammates. That was the cloud of angst and embarrassment under which I was playing my first Test against Pakistan's greatest rival."