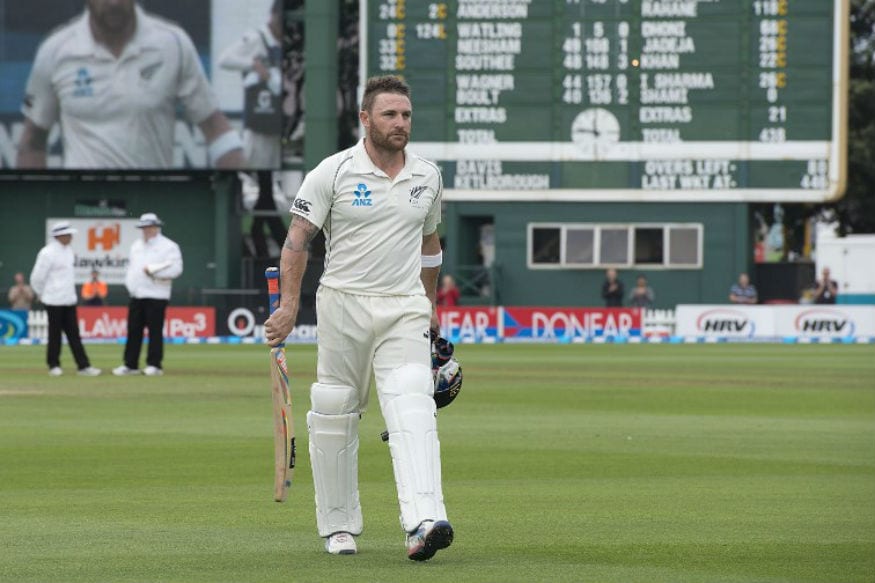 So near, yet so far is there was a Test match that could illustrate this point with exact precision, then it is the second Test between India and New Zealand in Wellington.
Indian bowlers had done a great job in the first innings by bundling New Zealand out for just 192 runs. Ishant Sharma and Mohammad Shami picked six and four wickets respectively, to put India in a commanding position.
The Indian batters continued the good work, with Shikhar Dhawan scoring 98, and Ajinkya Rahane scoring 118. India had a huge lead of 246-runs and India looked set for a big win when they had the hosts in trouble at 94/5.
Then McCullum played the most crucial innings of his career and scored a resilient 302. He along with BJ Watling made sure that they not just steadied the New Zealand ship but batted India out of the game, putting up a massive 352-run stand.
The mammoth stand meant the Kiwis ended up posting 680/8 on the board. By then it was clear that the match was heading towards a draw. India in the last innings of the match made 166/3 with Virat Kohli scoring 105 not out and just like that, another series went out of India's grasp.