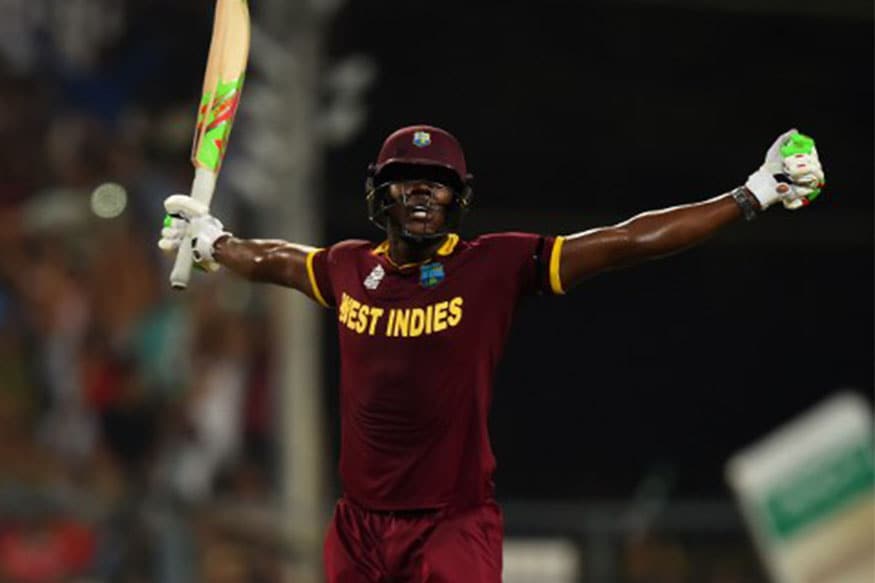 The man who delivered the greatest finish in World Cup history, Carlos Brathwaite was born on this day in Barbados in 1988.

A hard-hitting all-rounder, Brathwaite made his international debut during West Indies' tour of Bangladesh in 2011, playing the only T20I and the last ODI of the three-match series. Following that tour, his next opportunity with the national side came only three years later.

Extraordinarily, it was his performances against Australia in the 2015-16 Test series that brought him into the limelight, subsequently earning him a contract with Delhi Daredevils for IPL 9.




#OnThisDay in 2016...


6️⃣,6️⃣,6️⃣,6️⃣!

Carlos Brathwaite! Carlos Brathwaite! REMEMBER THE NAME! History for the West Indies! 🏆 pic.twitter.com/ZgKVWhfpn6

— ICC (@ICC) April 3, 2018


Brathwaite's glory moment came three months later in the 2016 World T20 final. Needing 19 runs from Ben Stokes' over, the all-rounder thumped four monstrous hits clearing the Eden Gardens boundary, sending his side into a state of frenzy.

Ian Bishop's words on commentary after Brathwaite's heroics, 'Remember The Name' has become a part of cricket folklore.

Since then, Braithwaite has gone on to become a mainstay of the West Indies limited overs lower-order, and is a sought after finisher across T20 leagues, having featured for multiple BBL and IPL sides.

First Published: July 18, 2018, 1:32 PM IST