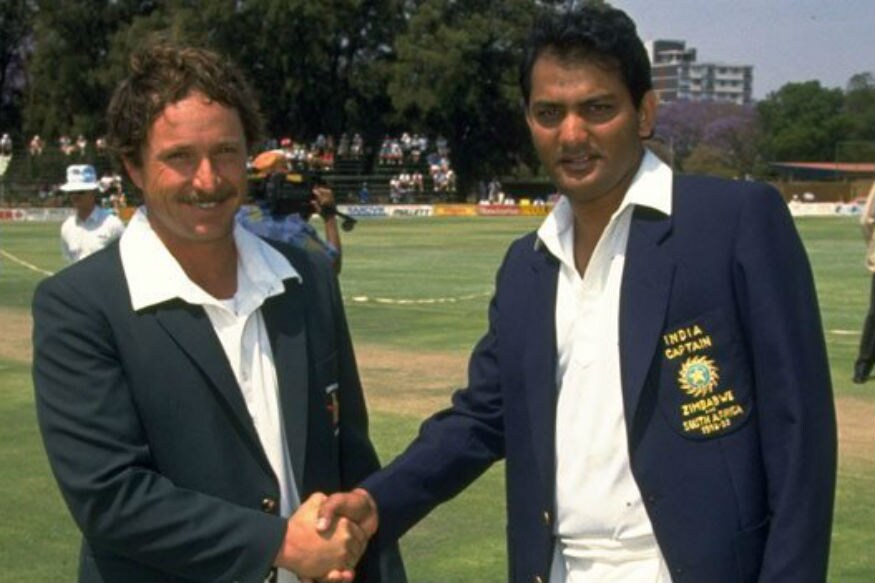 On this day in 1992, the Zimbabwean cricket team made their debut as a Test playing nation against India at Harare.
The hosts were being led by Dave Houghton while India were captained by Mohammad Azharuddin.
In the solitary Test match at Harare, Zimbabwe amassed a total of 456 runs in the first innings, with Dave Houghton scoring 121. More than his score though, it was the strike rate at which he got his runs – 37.57 – which had a trickle-down effect on the rest of the team. Zimbabwe played for 214.2 overs before they were bowled out by India.
India adopted a safety-first approach when it was their turn to bat, and were in no rush to score at a brisk pace. Sanjay Manjrekar, batting at number three, eventually went on to score a century taking 422 balls to get to his total of 104 runs.
A nineteen year old Sachin Tendulkar also happened to be playing that match, in which he was dismissed caught and bowled for a duck by the then forty-five year old John Traicos. India were all out for 307 in 169.4 overs - scoring at 1.8 runs per over.
Zimbabwe's second innings started late on Day 5 after India were bowled-out, and the hosts decided to bat through the day. They finished at 146/4 as the match ended in a draw.
A rather uneventful start in Test cricket for Zimbabwe.