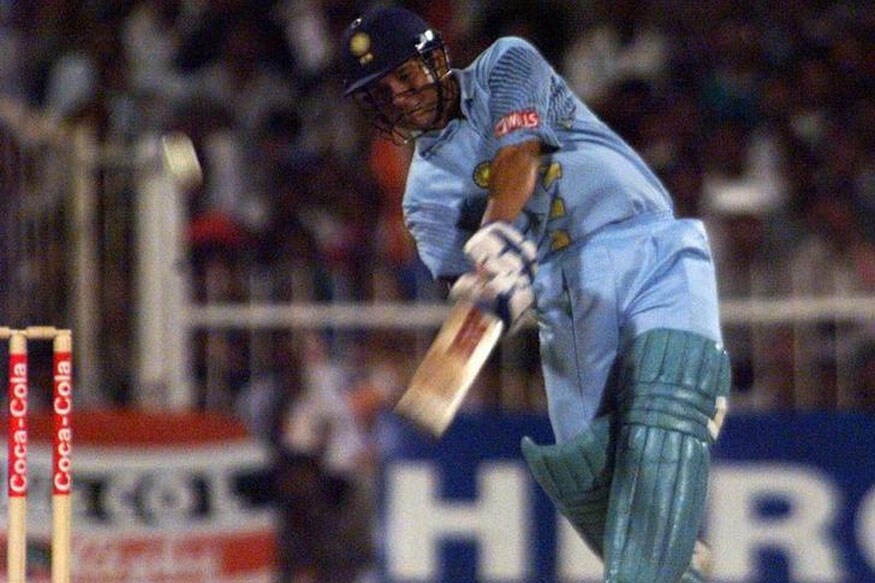 The year was 1998, when a five-and-half feet tall cricketer towered over anything and everything that collided with him. It was the year when Sachin Tendulkar made it a mission to tell India, that they could win against anyone and get the better of all odds.

On 22nd April, exactly 20 years to this day, Tendulkar came up with perhaps his best one-day international knock to help India enter the finals of the Coca-Cola Cup in Sharjah.

It was the sixth match of the tri-nation tournament, which was dominated by Australia and India were fighting with New Zealand to get into the finals. The last match against Australia was crucial. While India would definitely enter the finals if they beat the Aussies, they had an outside chance of making it to the summit clash if they could keep their run-rate better than that of the Kiwis.


But all hopes of that evaporated somewhat, when the Australians piled up 284 runs while batting first. That was a winning total in those days and Michael Bevan's unbeaten century (101*) had laid the foundation for Australia's big score.


The whole of India was looking at one man to guide them into the finals and that man was Sachin Tendulkar. India needed to score at least 254 runs to enter the finals and thus had two targets to chase, one for ensuring a place in the final and the other for beating the Aussies to take the psychological edge ahead of a repeat clash in the final.

As usual, wickets kept falling and Tendulkar stood tall amidst the ruins. The master batsman was in pristine touch as he hammered Shane Warne and company to all parts of the park. Sharjah had for long been a happy hunting ground for Tendulkar and he was in no mood to let the Aussies escape.



Tendulkar drove, pulled, cut and flicked with elan and the late Tony Greig's commentary gave an added flavour to the Indian fans watching from home on their television sets. It was pure magic.


But with the score on 143/4 in 31 overs, a desert storm interrupted the match. When play resumed, India and Sachin's task had become even more difficult. The revised target to enter the final was 237 runs in 46 overs.


The commentators were saying how the break could disturb Tendulkar's momentum, but the Indian ace returned to the ground only to torment the Aussies even more. He raced past the century mark and took India past the total needed to enter the finals in the 43rd over.

Tendulkar though was not happy with just guiding India to the finals and started his pursuit of winning the match. He though was dismissed on 143 off just 131 balls by Damien Fleming, then his highest individual score in ODIs

Tendulkar's innings was studded with 9 boundaries and 5 massive sixes. He returned to the same venue two days later to help India win the tournament by scoring another century against the same Australian side. It was also Tendulkar's 25th birthday.


First Published: April 22, 2018, 4:17 PM IST