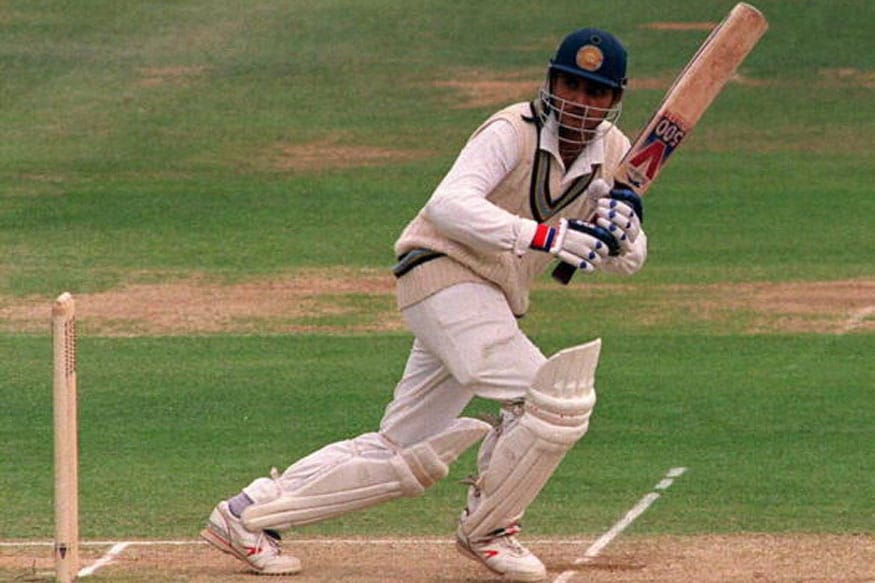 A left-handed batsman named Sourav Chandidas Ganguly had made a nondescript international debut in an ODI against West Indies in Brisbane in January 1992 before fading away. While Ganguly continued to perform in domestic cricket for Bengal, a second India call-up was a distant reality after a torrid tour Down Under.
The southpaw was included in the Indian squad for the tour to England in the year 1996. Referred to as a 'quota selection' by the critics, Ganguly was expected to be a tourist since the Indian middle-order was packed with seasoned batsmen.
After a crushing defeat in the first Test and the sudden departure of senior batsman Navjot Singh Sidhu, Ganguly was handed a Test debut in the second match at Lord's. England batted first after being put in and scored 344 in the first innings, guided mainly by a Jack Russell (124) century.
India needed a strong reply, but lost both their openers with just 59 runs on the board. Ganguly, who came in to bat at the crucial number 3 position, held his own with some handsome cover drives, leading to applause from a keen Lord's crowd.
Ganguly, who had finished the second day at an unbeaten score of 26, mesmerized cricket fans with his stroke play on the third day. Wickets kept falling but the left-hander stood firm and kept the English bowlers at bay.
His free-flowing shots on the off side left the four-man English pace attack of Chris Lewis, Dominic Cork, Alan Mullally, and Peter Martin baffled and out of ideas.
Commentators were also in awe of Ganguly's magical batting. Former England captain Geoffrey Boycott gave him the title of 'Prince of Calcutta', while Indian legend Sunil Gavaskar hailed him for his grand comeback to international cricket.
Finally, that moment came, which put Ganguly in an elite list as he became the 10th Indian batsman to score a century on Test debut. He was also the first Indian to achieve the feat at the 'home of cricket' Lord's.
Ganguly went on to score 131 runs with the help of 20 boundaries that made batting look as smooth and easy as ever. His knock helped India score 429 runs and take a first innings lead. That was the beginning of a bright chapter in the history of Indian cricket as Ganguly went from strength to strength as a batsman.
He would go on to become India's most successful Test captain, before being overtaken by Mahendra Singh Dhoni. More than two decades to this day, Ganguly, now retired, continues to be a stalwart of Indian cricket. He is now a cricket administrator and a highly appreciated cricket commentator.