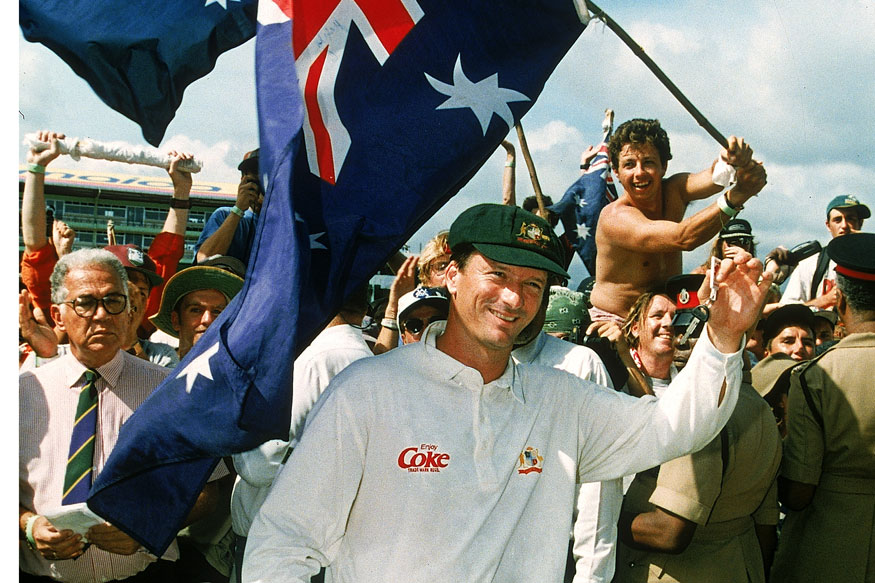 Legendary Australia skipper Steve Waugh was regarded as one of the greatest leaders ever to grace the game of cricket. Elder of the two Waugh brothers, Steve took his maiden bow on the international arena on this day, 32 years ago.
Waugh played his maiden Test on Boxing Day against India at the Melbourne Cricket Ground in 1985. However, Waugh couldn't leave a lasting impression with the bat as he was dismissed for 13 and 5 in the two innings.
But his first outing in Test cricket wasn't anything like the success that he went on to enjoy in the game. Waugh went onto play 168 Tests for the Aussies, the joint-second most (tied with Ricky Ponting) in the longest format of the game after Sachin Tendulkar.
Out of the 168 Test, Waugh led Australia in 57 matches, winning 41 and losing only 9. His 71.92 winning average stands the best amongst all the captains in Australian cricket history. Under his leadership, the Aussies went on a rampage and set the record for most consecutive wins as well — 16 (Adam Gilchrist led Australia in one match).
Waugh also featured in 325 ODIs in which he scored 7,569, which included three tons and forty five fifties. And to add to that, Waugh was part of the Australian team that lifted the 1987 ICC World Cup. Waugh also led Australia to their second World Cup title in 1999.