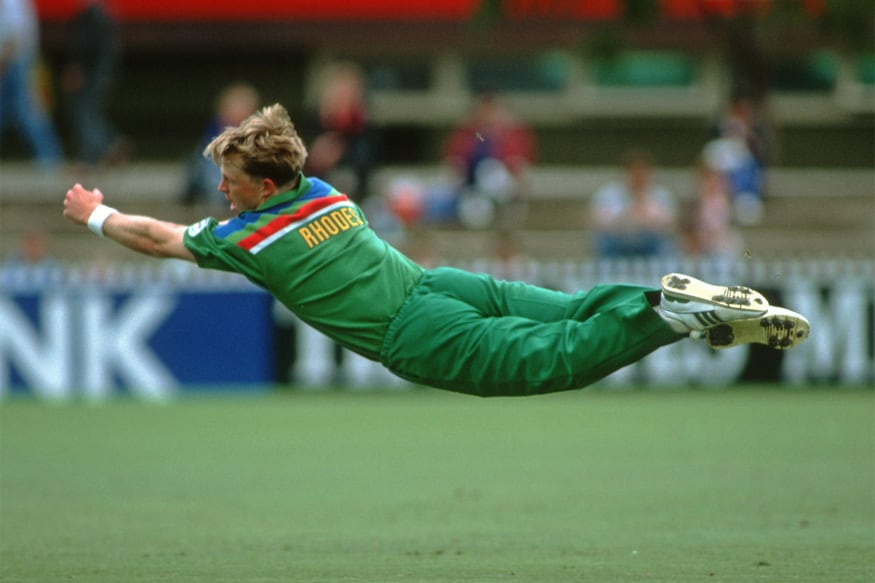 Is it a bird? is it a plane? NO, it's Jonty Rhodes!

The man who revolutionized fielding and changed the role of fielders in modern cricket was South Africa's Jonty Rhodes. He was born on 27th July,1969 in Pietermaritzberg, Natal, making his debut in the 1992 World Cup, Rhodes made an immediate impact when he flew almost parallel to the ground and took out all three stumps to run out Pakistan's Inzamam-ul-Haq — a moment so iconic that almost everyone who ever played the game has tried to recreate the dismissal.

Rhodes made the backward point position his own and took some stunning catches throughout his career. He went onto play 52 Test matches for South Africa, scoring 2532 runs and three centuries. He was a more prolific ODI player and represented the Proteas in 245 ODI matches, scoring 5935 runs. Multi-talented Rhodes was also selected for the South African hockey team in 1996 Atlanta Olympics — an offer which he eventually turned down.


Happy birthday to @JontyRhodes8, who as well as being dynamite in the field, scored 5,935 ODI runs and 2,532 in Tests for South Africa!

The greatest fielder of all time? pic.twitter.com/En7x6St5Dm

— ICC (@ICC) July 27, 2018



The South African is known for his special connection with India, where he spent nine years working as the fielding coach for IPL team Mumbai Indians. His impact on players like Hardik Pandya, Rohit Sharma is there for everyone to see. Rhodes chose to name his daughter — who was born in Mumbai — India to cement his connection with the country.

"I have spent a lot of time here. What I love about India is that it's a rich mix of culture, heritage and tradition. It is a very spiritual country, very forward-thinking nation. I really like that combination. You have to have a good balance of life.
"With the name like India, she will have the best of both worlds and that sort of balance," Rhodes later said in an interview.


First Published: July 27, 2018, 11:32 AM IST