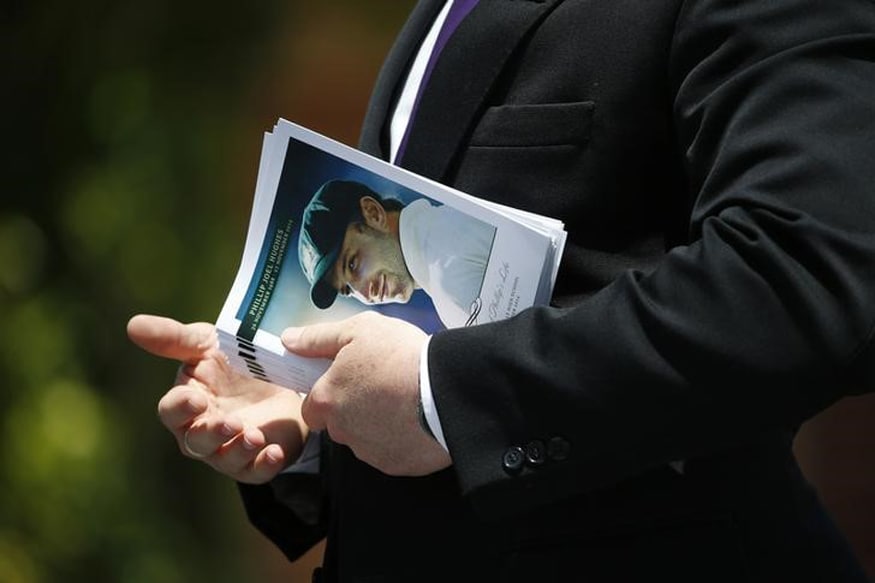 Former Australia cricketer Phillip Hughes was regarded as one of the brightest prospects for his country during his time with the national team. However, the southpaw's journey was unfortunately cut short during a Shield game in Sydney, on this day, in 2014.

Hughes passed away after getting hit by a bouncer from pacer Sean Abbott on the side of his head — below the helmet — after he went for an attempted pull-shot but missed. Hughes underwent surgery after being rushed to hospital from the Sydney Cricket Ground but unfortunately, he did not regain consciousness.

Following this tragic event, Cricket Australia (CA) adjusted the scorecard of his final match as a mark of respect for the promising cricketer who lost his life following a freak injury on the field.

"It might seem like a little thing, but it's an important distinction. Phillip will forever remain 63 not out," said CA chief James Sutherland.

Hughes' funeral was attended by almost the entire cricket fraternity who were present in the city on December 3. Dignitaries likes then PM Tony Abbott was also present at the funeral.




India skipper Virat Kohli and then team director Ravi Shastri and coach Duncan Fletcher had also attended the funeral. Former Australia skipper Clarke lauded Kohli's gesture of attending Hughes' funeral in his hometown of Macksville. In fact, the first of the four Tests of the series between India and Australia in 2014 was also postponed from December 4 to December 9 in Adelaide.

"The way (Virat) handled that situation, he came for the funeral and had some of the Indian players too. I have utmost respect for him because of that. This is clearly above the game of cricket and they didn't need to postpone the game. They could not have turned up for the funeral. They didn't have to do anything that they did. I will always remember that," Clarke was quoted as saying.

First Published: November 27, 2017, 3:59 PM IST