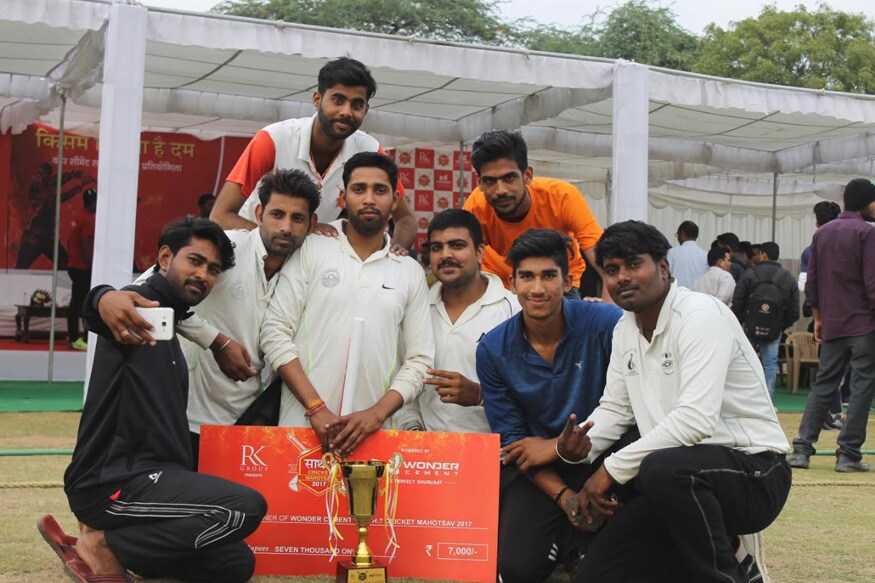 The largest consumer engagement cricket spectacle that has enraptured the people of Madhya Pradesh, Rajasthan and Gujarat alike, commenced its first of the Tehsil matches of 2017. These matches witnessed more than 4,500 individual team matches being held on 2nd and 3rd of December to decide the winners of the tehsil level rounds.
Setting the stage for the next level, Wonder Cement's Saath7 cricket mahotsav has found its 298 tehsil winner teams which will now face each other at the 51 district level matches. Among the various teams participating, there are special occupational teams like those consisting of all doctors, masons, MBBS students, govt. officers, school students, etc. playing the matches.
However, the biggest highlight of the tournament so far have been the special teams of handicap people who have proudly been state level players. Among them is a team from "Rajkeeya Muk Badhir Vidhyalaya", a school of deaf and dumb students which are source of great inspiration and honor.
Saath7 has proved that a game of cricket can cut through all age groups, genders, occupations and cultures alike, bringing them together to celebrate the joy of competing and mingling with each other.
With such varied sense of participation, Saath7 was enchanted to have 60 all women's teams registering this season, taking the total count of women playing to 1000. As per the rule of the Saath7, each of these teams having one or more women players is awarded a bonus of 7 runs, thereby encouraging the aspiring women to come up on the field with dignity and play alongside men.
The winners in each of the tehsil level matches are to be felicitated with a trophy, certificate and Rs.7000/- as cash prize. All teams participating in district matches will get a cricket kit consisting of a t-shirt, lower and cap.
Apart from this, a total cash prize of Rs 40 lakhs is to be awarded to the winning teams across the entire tournament from tehsil level to the finals. The champions of the tournament will be awarded 3.5 lakh cash prize and the best player of the tournament will get Rs 1 Lakh bounty directly from the legendary cricketer, Kapil Dev, as announced at the inaugural ceremony of Saath7 in Delhi.