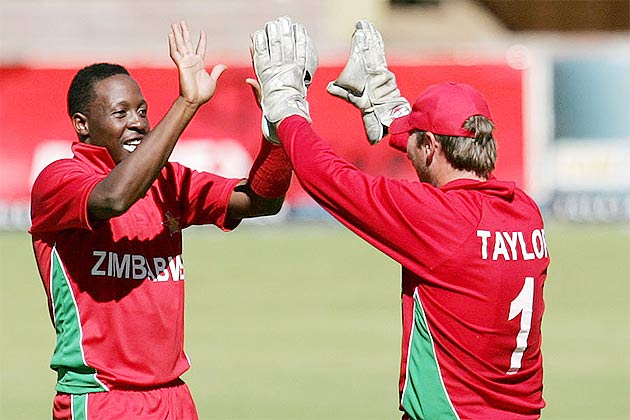 Bulawayo: Zimbabwe's batsmen go into Sunday's second one-day international against Bangladesh knowing that they must cast aside their suicidal tendencies if they are to keep the series alive.
The hosts were bowled out for just 148 inside 33 overs as they lost the first one-dayer by 121 runs on Friday, with the majority of their batsmen either trapped lbw or bowled while playing across the line.
Many of the same batsmen were guilty of similarly soft dismissals during Zimbabwe's defeat in the second test, yet most will receive another opportunity on Sunday - largely because of a lack of alternatives in the squad.
"The Bangladesh bowlers bowled well - they bowled stump-to-stump," said captain Brendan Taylor. "That is what we expected, but they did not bowl anything that would get the majority of our batsmen out, the batsmen somehow found ways to get out. We have been saying the same thing for the last two months now. After the tour of West Indies, we said that the batsmen must play straight, but they got out playing across the line. There were too many batsmen bowled on a good pitch."
Although they restricted Bangladesh to a par score of 269 for eight, there was also an element of self-destruction in Zimbabwe's bowling as 18 wides were conceded. Fast bowler Kyle Jarvis may return after being left out of the first match, while left-armer Brian Vitori, who took 11 wickets in three ODIs against Bangladesh two years ago, is also an option.
Having now won seven out of nine completed ODIs against Zimbabwe at Queens Sports Club, Bangladesh will be confident that they can seal the three-match series at the first opportunity, and thus extend their unbeaten record in one-day series to three.