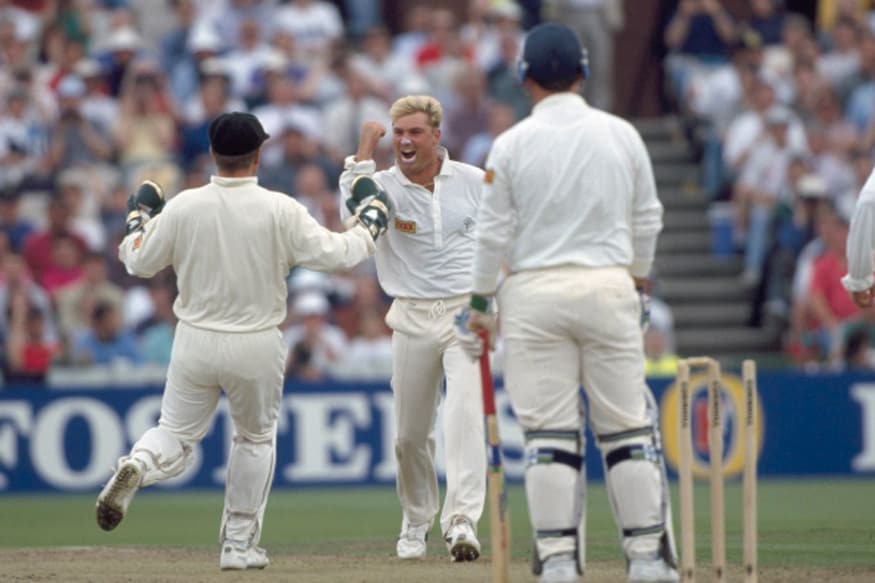 On this day, 25 years back, a rookie leg-spinner announced himself on the international stage with a wicket of his first ball in an Ashes Test. Wisden noted that "never, perhaps, has one delivery cast so long a shadow over a game, or a series".
Shane Keith Warne had just bowled 79-Test veteran Mike Gatting for four runs. Gatting looked absolutely clueless and the iconic image of Gatting getting bowled still resonates in cricklet fraternity even after two decades. That was the 'Ball of the century', a stunning a leg break delivered by Shane Warne on June 4, 1993 at Manchester.
It's 25 years today since THAT ball!

Mike Gatting recalls Shane Warne's "ball of the century"... pic.twitter.com/UqhRwyxraU

— England Cricket (@englandcricket) June 4, 2018
Taking his customary four-pace run up, Warne swirled his wrists giving some hefty rip to the ball which looked to be going down the leg-side; Gatting stretched forward not reaching to the pitch of the ball and as the ball pitched way outside leg-stump. Gatting went for a forward defence only to see the ball whiz past his bat clipping the top of off-stump.
Wicketkeeper Ian Healy behind the stumps had followed the movement of the ball and took half a second to realise what had happened, he jumped in jubilation as Mike Gatting still looked bamboozled.