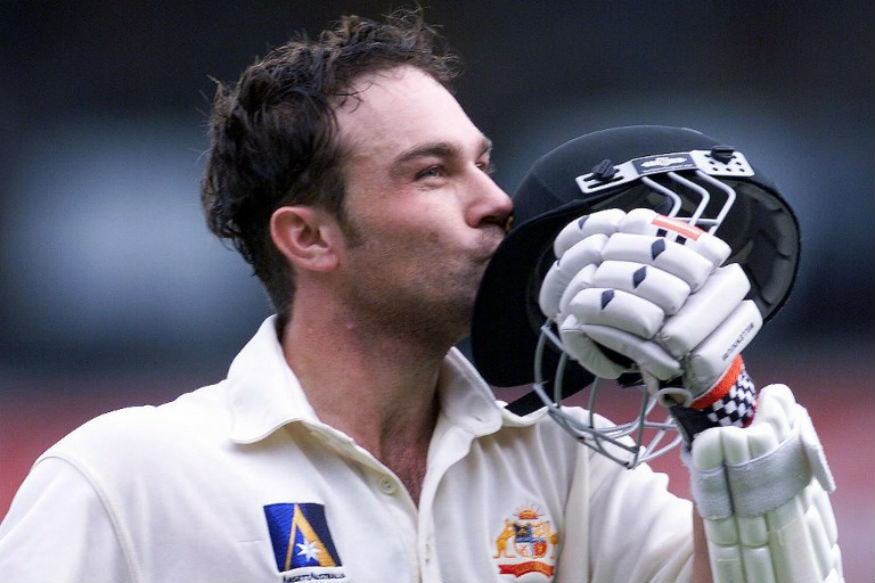 On This Day in 1999, Australian opener Michael Slater took the Pakistan bowling attack comprising of Shoaib Akhtar, Wasim Akram and Mushtaq Ahmed to the cleaners, hitting a belligerent 169 of just 279 balls to set up Australia's 10-wicket win over the tourists.
The world of cricket has seen many players who have promised quite a bit but didn't go onto fulfil their potential and Michael Slater was one of them.
In his 74-match long Test career, Slater did show glimpses of his abundant talent, and unmatched hitting prowess but the pugnacious player, never really achieved the greatness that he was tipped to.
Things were different though in the first Test of Pakistan's tour to Australia in 1999, at Brisbane, the hosts asked the tourists to bat who posted 367 on board, however, the score didn't deter Slater from playing his natural game.
He started in a positive vein and added 269 runs with fellow opener Greg Blewett to set up the platform for the rest to follow. Slater hit 25 fours and a solitary six in his innings which lasted for over 350 minutes. Mark Waugh's 100 ensured they got a massive lead and Daniel Fleming then rolled the away side over for 281, taking 5 for 59.
Slater and Blewett finished the game off, chasing down the 74-run target in just 14.2 overs. He was rightly named the Man of the Match.