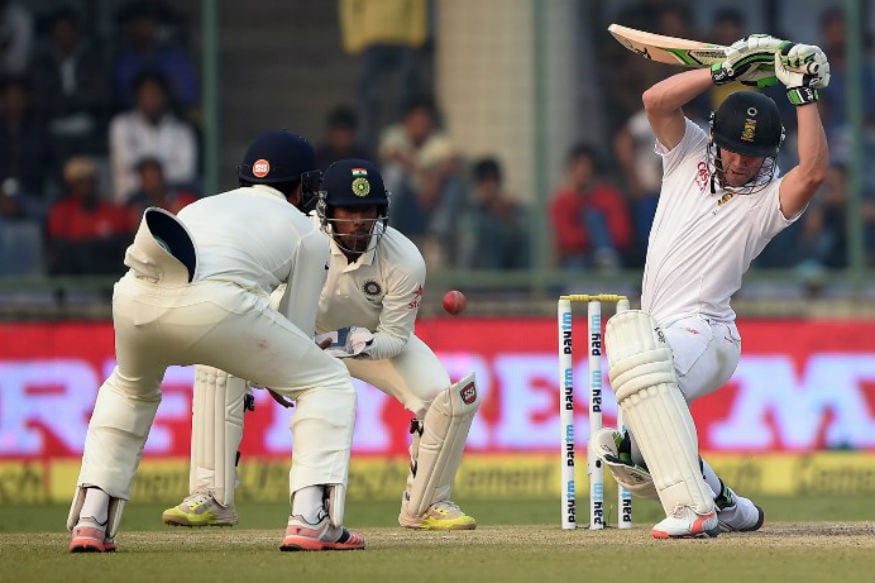 In the past few years, India has been lethal at home, when it comes to Test match cricket. But that doesn't mean that the success comes without putting in the hard yards. And they were really made to work hard on this day in the final Test of the fourth match series against South Africa at the Feroz Shah Kotla Stadium in Delhi in 2015.
The hosts had to show a lot of grit and patience to get the better of resilient African team. The Indian spinners, who are usually highly effective on day 5 pitches, had to really struggle hard to get the Proteas on the floor.
After posting a decent 334 after winning the toss and electing to bat first, India wrapped up the South Africans for just 121 runs. Having got a substantial lead, the hots came out with a mission in the third innings and scored another 267 runs. Ajinkya Rahane scored two centuries, the only ones of the match, with Kohli chipping in with a useful 88 runs in the second innings.
With over a day-and-a-half left, the Proteas had big task of saving the match. All their top batsmen chipped in, trying to kill time by using a dead bat to nearly every delivery. But eventually, they failed to save the game as post Tea on the final day, they lost last five wickets in a jiffy.
This is the match most remembered for two incredible acts of defiance - AB de Villers playing 297 deliveries and just scoring 43 runs, batting for nearly six hours and Hashim Amla's 244 ball 25, spending 10 minutes under five hours at the crease. India finally managed to bowl out the opposition in 143 overs, and Ravichandran Ashwin was awarded the player of the match award for his 2 for 26 and five for 61 in the game.