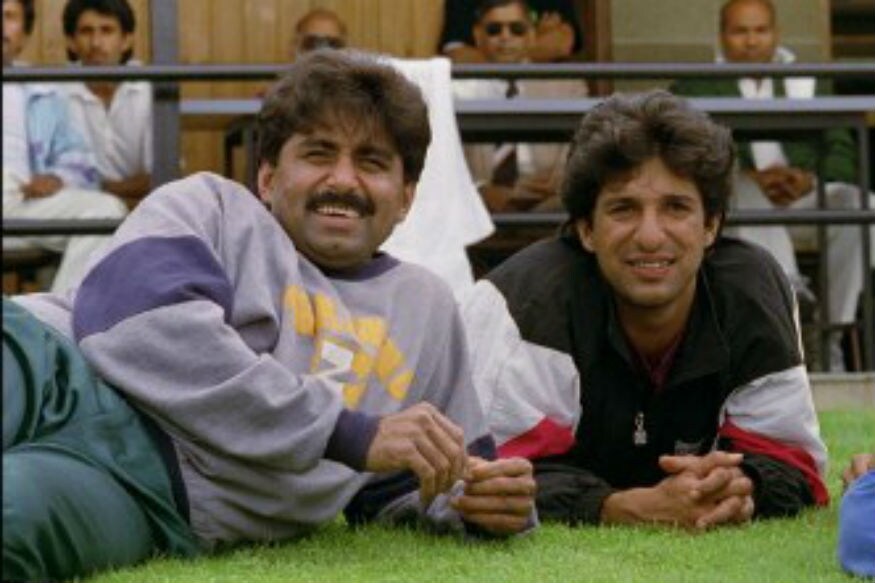 New Delhi: On this day way back in 1987, cricket officially came to the Sub-continent, with India and Pakistan jointly hosting the World Cup. This was the first time that cricket's biggest event had stepped out of England. Pakistan's Niaz Stadium played host to the opening game of the tournament, that featured them and Sri Lanka.
Still in nascent stages, Sri Lanka weren't really a force to reckon with in the 1980s, but certainly were good enough to spring a few surprises. This is exactly what transpired in the match. After winning the toss, Pakistan elected to bat first. The hosts had a great day with the bat as Rameez Raja and Javed Miandad piled on the misery on the opposition bowlers. In fact Miandad went on to score a hundred too, that took him past 4000 ODI runs. This took their total to 267/6.
In reply, Sri Lanka kept losing wickets at regular intervals. But there was one man who was holding the fort for them—Roshan Mahanama. The opener scored a gritty 89-runs and got good support from young Aravinda De Silva (42). But that effort from the Lankan side just wasn't enough on the day, as they fell short by a mere 15-runs.
This match will also be remembered for a fiery spell by Wasim Akram, who picked up two crucial wickets, and more than that, bowled with a lot of heart. That match perhaps, was the start of all the mania surrounding cricket in the Sub-continent.