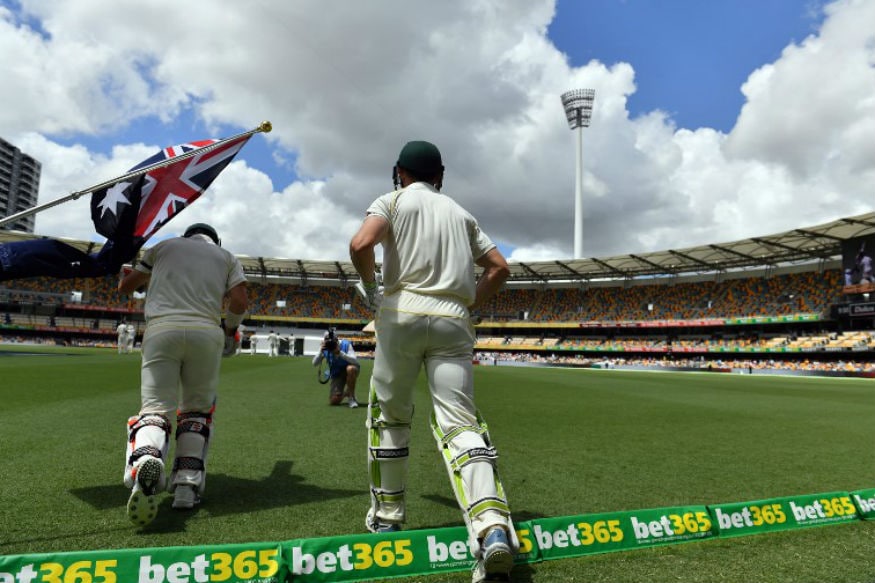 The first four days of the Ashes at the Gabba in Brisbane attracted 1,24,511 spectators. The first two days of the day-night Test in Adelaide saw 107,518 stream through the turnstiles, including a venue-record 55,317 on day one. Neither Australia nor England may be threatening the top of the rankings right now, but the lure of the rivalry is undiminished. Even if Australia wrap up the series in Perth, you can rest assured that close to 90,000 will make it to the Melbourne Cricket Ground for the first day of the Boxing Day Test.
Over the past decade, Indian cricket has made some remarkable strides, winning every limited-overs trophy and twice being ranked No.1 Test side in the world. Yet, there has been a vacuum, the absence of a contest to rival the Ashes. Before every meeting at a global event, analysts and fans on both sides of the India-Pakistan divide pump up the volume. But in the past decade, the meetings between the two teams have been so sporadic that the rivalry has been more in the mind than on the field.
Since India and Pakistan first met on a cricket field in 1952, they have played only 59 Tests against each other. Between February 1961 and October 1978, the contests were put on ice as the cross-border situation became steadily worse. After a relative thaw in the 1980s, they then went another nine years without any cricket.
Then, between March 2004 and December 2007, as many as 12 Tests were played, six in each country. Those were heady times, with thousands of Indians crossing the border to watch the cricket, especially in 2004. But since Anil Kumble, bowling seam-up, nearly pulled off an unlikely victory for his team in Bangalore, there hasn't been a single Test between the two nations.
Simple arithmetic will tell you how comparisons with the Ashes are just fanciful. Of those 65 years, as many as 37 have seen a total lull. Generations of cricketers have played out their careers without a single cap against the old foe. Virat Kohli may talk of Mohammad Amir as the most difficult bowler he has faced, but not one of those balls has come in a Test match. Kohli is 29 now, and next August, he will complete a decade in international cricket.
Just to put those numbers into perspective, by the end of the current series, Australia and England will have played each other 50 times in the 21st century. Every generation of cricket-lovers in those two countries grow up with heroes who have distinguished themselves in these matches. If it's Joe Root and Steve Smith today, it was Steve Waugh and Ian Botham yesterday. The narrative has been unbroken, except for the two great wars.
A teenage cricket fan in India could be forgiven for scratching his or her head in bemusement at any talk of an India-Pakistan rivalry. They see Barcelona play Real Madrid in El Clásico, Arsenal take on Tottenham in a tussle for North London pride, and Liverpool and Manchester United duke it out in what Sky Sports have labelled the Two Tribes rivalry. What they don't see is India take on Pakistan, not in a Test match at any rate.
Those matches in the mid-noughties did much to change perceptions and challenge stereotypes. Cross-border travel invariably does. My own uncle ran a school for children with multiple disabilities in Kochi. When Pakistan played there in 1999, the players visited the school and spent time with the kids. Even today, a decade after my uncle died, his wife asks about Shaharyar Khan, the former foreign minister who was the tour manager then. For many of those kids, that afternoon was one of the highlights of their lives.
At some point during the swathe of matches between 2004 and 2007, I remember a couple of us journalists complaining of overkill. Now, after a decade of inactivity, as we watch the crackling atmosphere at the Ashes Tests, we can only think back to those halcyon years and feel extreme envy.