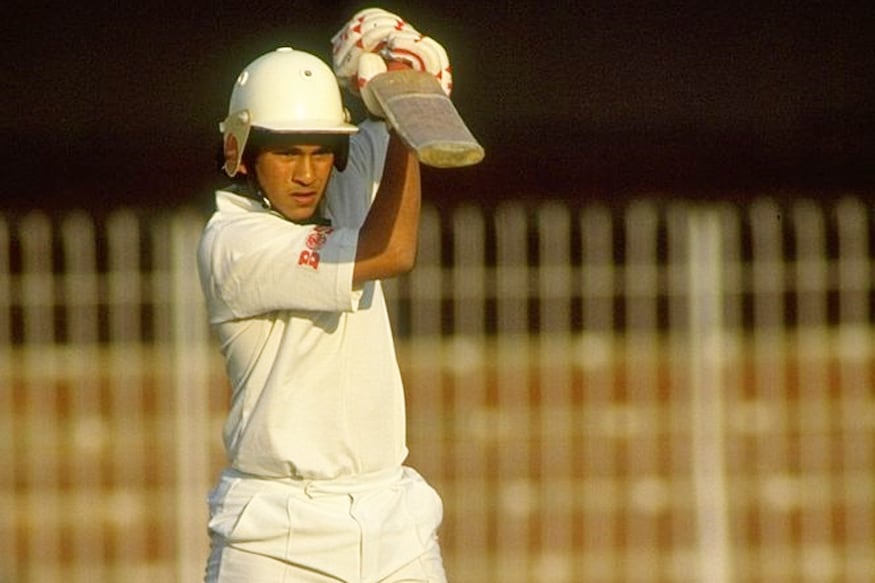 Biswajit Jha
You don't know what you have until it's gone. You never miss anything when it's in abundance. You never value people, who stay with you all the time. That's how life is. We can complain, but we can't probably change the way it is.
Sports, or to be very precise, cricket had been my life throughout my childhood days and teenage years. There were times when cricket consumed everything else. I could miss anything and everything, but a cricket match.
The love affair with the game started very early and continued for many years. Coming from a small village of the northern parts of West Bengal with a humble background, we did not have the luxury of owning a TV set in those days. But my attachment to the game was so intense that scampering through to someone else's house at the wee hours of night or dawn to watch a cricket match seemed normal.
There was a time when coming out of the exam hall of class X board examination the worry was not how bad or good the exam was but, how was the India-Pakistan quarterfinal match of 1996 World Cup going on. Board exams seemed insignificant in comparison with that high-voltage match in which Ajay Jadeja's game-changing cameo and Venkatesh Prasad's fierce send off to Aamer Sohail made my day. I still don't have any regrets in missing out on a few numbers in that history exam, because I witnessed one of the best India-Pakistan encounters of my life.
Even those the dull and drab Tests on flattest of sub-continental pitches were entertaining enough. There was a time when I used to remember each and every score of the top players, each and every mode of dismissals of Sachin Tendulkar, Sourav Ganguly, and Rahul Dravid. When I had trouble sleeping at night, I would just think about Tendulkar's classical shots and that soothed my nerves and would settle me down.
Such was the impact of the game on a young mind that most of my adolescent emotions - love, heartbreak, tension, excitements, hate, jealousy, fear- was over a single 'girlfriend' that was cricket. In that script of my 'romantic story', I badly needed a villain. And my orthodox dad played the role flawlessly. The more I got attached to the game, my 'girlfriend' of that time, the more trouble I had with my father, 'the villain'.
Like every kid of my generation, I too wanted to opt cricket as a profession. Since my lack of talent and limited opportunity did not help me achieve the goal, I (like many of my generation) took a bypass route to 'marry' cricket, by becoming a sports journalist. Yes, I proved my father's prophecy wrong that 'my love affair with cricket would spoil my life'. I can still remember the day when I proudly called my dad over the phone from Delhi and informed him that cricket would be my profession here on.
As it happened with most of the love stories, marriage plays a spoilsport, my cricket journalist's job played that role perfectly for me. The love for the game started waning once it becomes my day-to-day responsibility. With the number of cricket matches also ever-increasing in the later part of my journalism career, the 'love' in my relationship with cricket almost started evaporating.
When I finally quit journalism in 2013 to become a social entrepreneur and shifted my base from New Delhi to my scenic and less polluted home town in North Bengal, my cricket watching got restricted only to the major ICC events and very important matches.
And now, during tough and testing times of the Coronavirus pandemic, most of us are rediscovering our lost passions, hobbies, and love affairs. A few days back when I was watching news channels at home, I sensed a certain void and felt like watching a live cricket match after a long time.
Last night when I was facing difficulty sleeping, I tried out different 'tricks'. When nothing was working for me, I again brought out my favourite 'sleeping pill' of the past- to think about cricket and Sachin's classical shots. I cannot remember when I dozed off.
(Biswajit Jha is a journalist-turned-social entrepreneur, columnist, and author. His book 'Bike Ambulance Dada' will be published by Penguin very soon.)