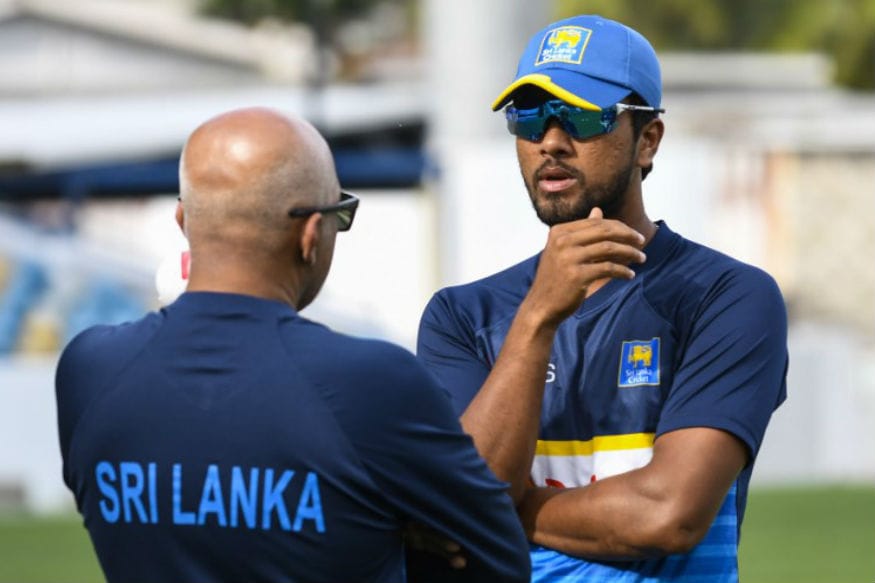 Following the events of the second Test between Sri Lanka and West Indies in St. Lucia from 14th to 19th June 2018, where on-field umpires Ian Gould and Aleem Dar pulled up Sri Lankan captain Dinesh Chandimal for altering the condition of the ball, the ICC on Monday announced a ban of two Test matches and four One Day Internationals for Chandimal, Sri Lanka coach Chandika Hathurusingha and team manager Asanka Gurusinha.
The ban, however, is not for altering the condition of the ball, but for the events that subsequently followed on Day three. Here is a timeline of what has transpired since then, leading up to ICC's verdict:
June 15 (Day 2): Dinesh Chandimal uses his saliva containing the residue of a sweet he had in his mouth to shine the ball.
AFP
June 16 (Day 3): On field umpires Aleem Dar and Ian Gould confront Chandimal for altering the condition of the ball before start of play, after reviewing the last day's footage. A delay ensues, and the team takes to the field, only to storm off once again. Match referee Javagal Srinath is seen in discussions with the Sri Lankan team management. A five run deduction for Chandimal's actions stands, which the Sri Lankan team had been protesting since the morning. Play resumes after a two-hour delay.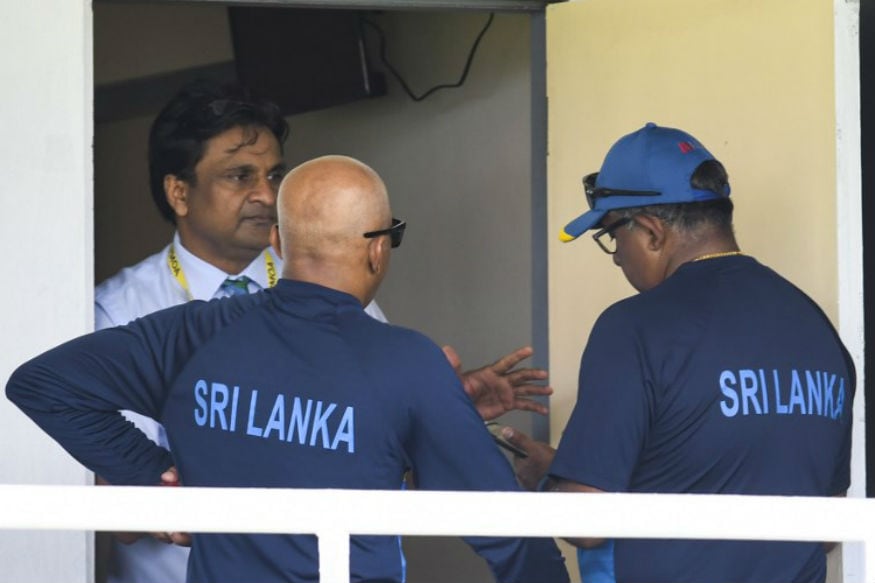 AFP
June 19: Chandimal is handed two suspension points by match referee Javagal Srinath, which equates to one Test match ban and is docked 100% of his match fee for breaching level 2.2.9 of the ICC Code of Conduct in relation to tampering the ball.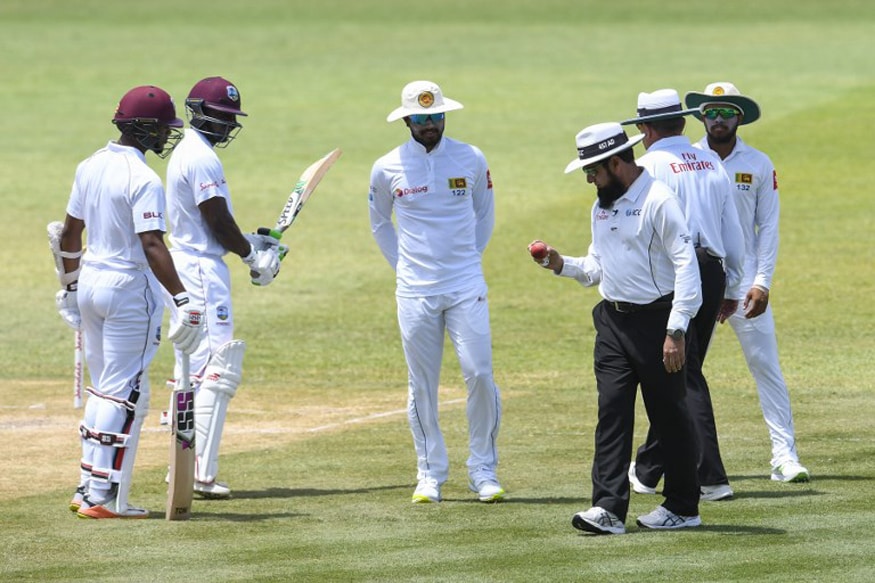 (AFP)
June 21: Chandimal appeals against his one match ban, with third Test of West Indies series due to start on 23rd June.
(PTI)
June 22: Judicial Commissioner rejects Chandimal's appeal, upholds his one match Test ban. Chandimal proceeds to miss the third Test in Barbados. Sri Lanka go on to win the match and tie the series.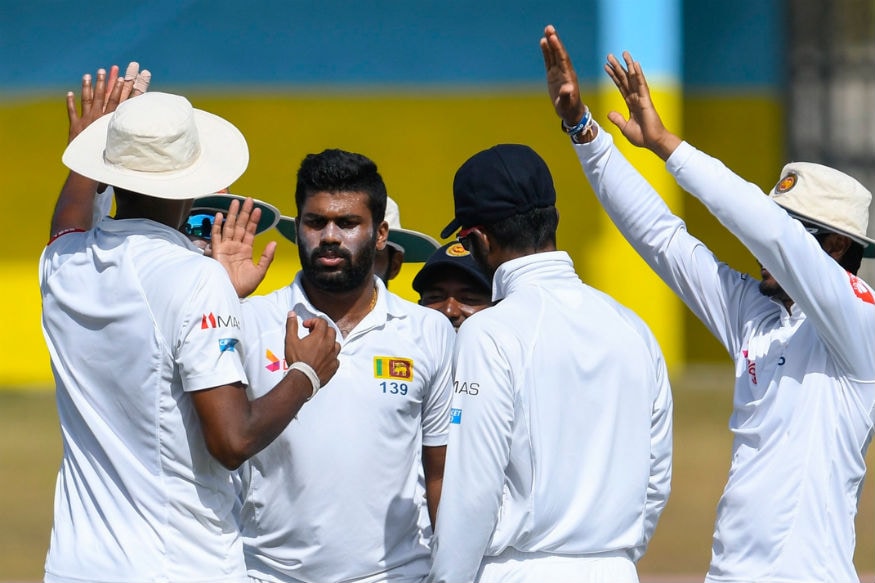 Twitter/ ICC
July 11: ICC hearing takes place against Chandimal, Hathurusinghe and Gurusinha in relation to acting contrary to the spirit of the game in refusing to take to the field on Day 3 of the St. Lucia Test.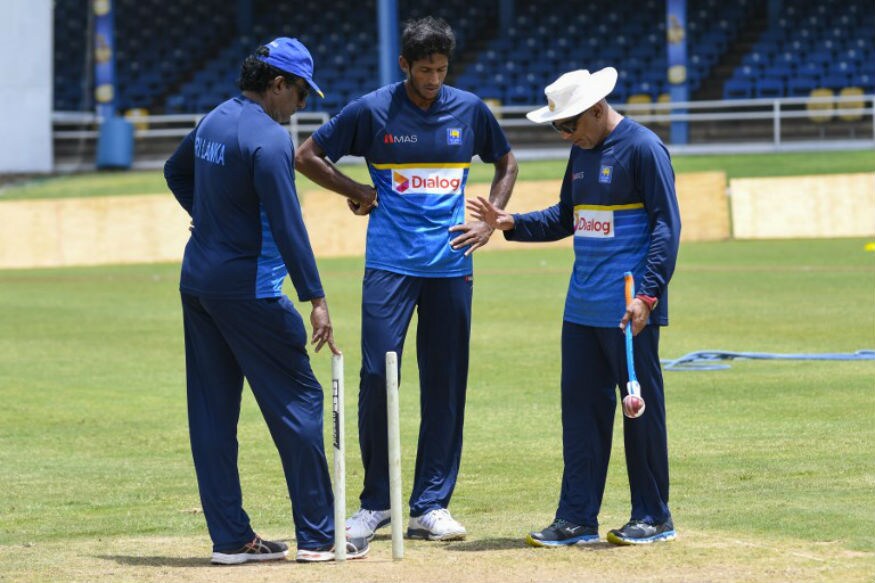 (AFP)
July 16: ICC hands eight suspension points to the trio, which means they apart from having missed the first Test against South Africa which began on 12th July, they remain suspended from the next Test beginning 20th July, and four of the five ODIs against South Africa.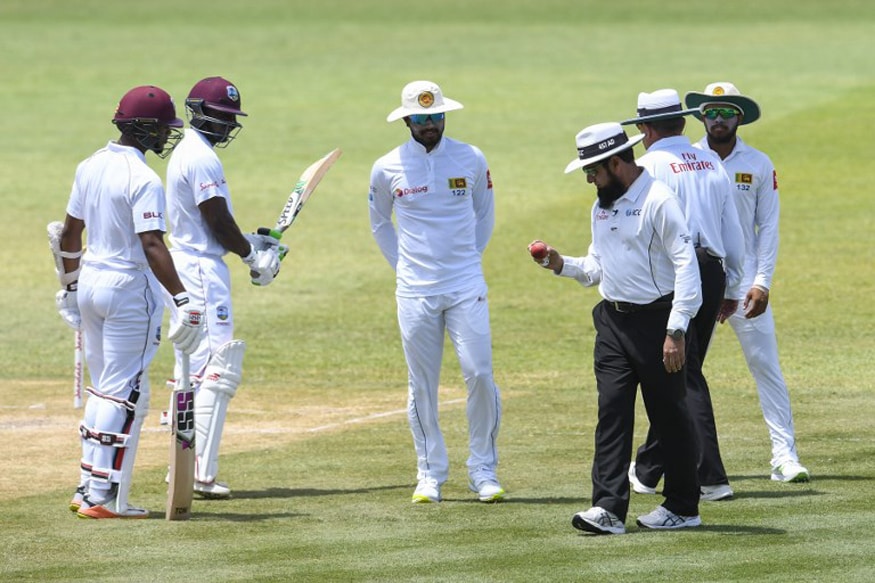 (AFP)