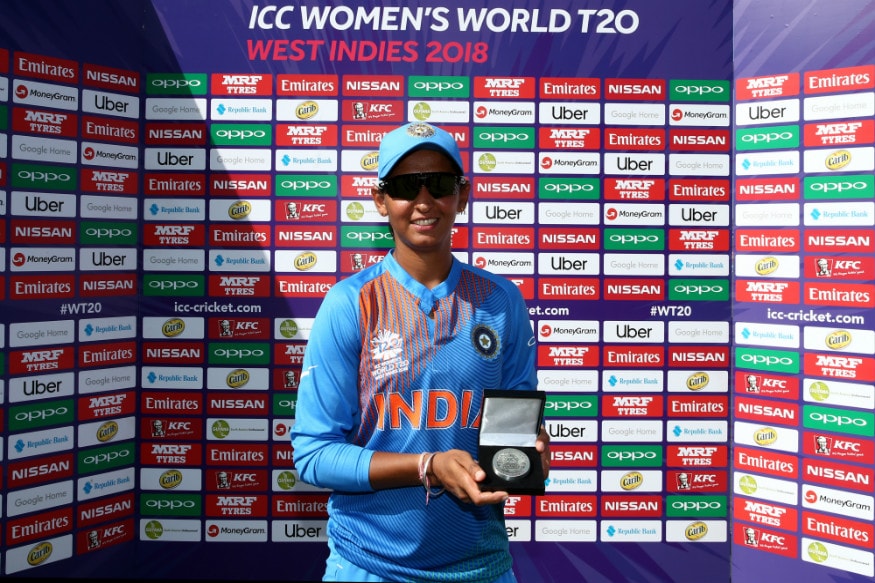 That knock. The brilliant monstrous innings that blew Australia away in the semi-finals of the World Cup last year. A sedate start that had seen its culmination with a fiery spectacle; a once-in-a-lifetime kind of batting, that does not only go on to define one's career but also redefine the way the sport is viewed. Much like Kapil Dev's blistering 175 in the 1983 tournament, Harmanpreet Kaur's 171 in the 2017 edition was integral in pushing women's cricket towards the public gaze, to the point that it had became almost impossible to not sense the transformation that had taken place.

If the superhuman efforts in England last year brought women's cricket in India to the forefront- it is tough to fathom how popular women's cricket would have become if Harmanpreet had not battered the world's strongest team at the time - the century in the Women's World T20 on Friday night as more about the skipper's ability to squeeze through a precarious situation. And fire the opening salvo when the young team she commanded were struggling in the early going against the experience of Lea Tahuhu.

The inexperienced Indians looked in disarray. Tahuhu had found her rhythm and just when it seemed the Indian campaign would stutter at the start of the event, with the score reading 40 for 3 within the first 6 overs, in walked Harmanpreet with an air of nonchalance; the figure of a beast.

Instead of unleashing full throttle upfront, she began with watchful eyes, marking her territory, scrutinizing every opposition bowler and the plans that they had up their sleeves. The first 13 deliveries - where she made just 5 runs - was more about blocking the flighted deliveries off the front foot and getting a feel of the track. Along with teenager Jemimah Rodrigues, Harmanpreet watched every delivery keenly and even when her pre-meditative advances to clobber the ball away resulted in just an outside edge to the short third man on the bounce, her intent was not be missed.

Yet intent and execution is often misplaced in the cricketing realm in the present era, with stars getting so caught up in their quest for an aggressive approach that the final result is often underwhelming. Would the Indian fall prey? Or would she produce an immaculate batting display? Would she fall trying or would her efforts send home waves of euphoria and excitement once more?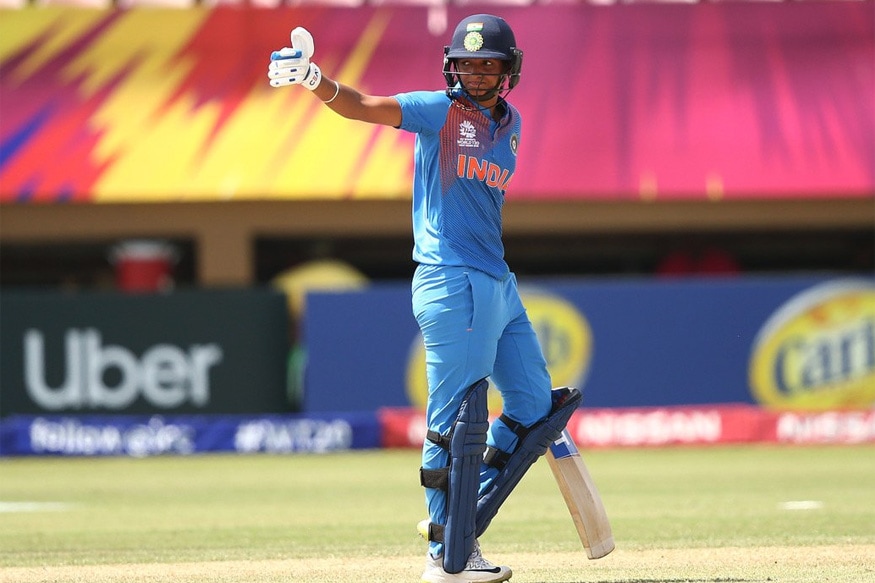 And then, just the delivery that was in her arc. As Jess Watkin bowled a juicy high full toss that was waiting to be smashed out of the park, Harmanpreet may well have been chuckling as she danced down the track, widely swinging the bat to deposit the ball over cow corner. The first six in the tournament had been hit; but more importantly, she had risen. Risen from her slumber over the last 16 months. Risen to feel the wave of energy that had consumed her at Derby last year; risen to assure her side that Harmanpreet di is there, to ensure all is well.

Her footwork was faultless - she kept waltzing down the track to full tosses - and she applied so much force on her shots that even when she failed to middle the balls well, the long-off fielder was just a spectator. She had power; she had energy. Her placement was unerring; her high backlift, her weapon. In each of the eight sixes she clobbered, Harmanpreet's strong bottom hand that scooped away deliveries with ease was highlighted, and she used the wind to aid her with great gusto.

But just as her front foot batting, her backfoot game to navigate through the shorter balls was executed to perfection too and as she shuffled across trying to get behind the line multiple times, the composure with which she went about her work was a standout feature of the knock.

As she reached her fifty off 33 balls and then scalped the next 50 runs in just 16 deliveries, the 'Harman monster' was up and roaring once more. Crunching bowlers through extra cover, finding the gaps on a regular basis, getting down on one knee to sweep an outside off delivery delicately or shuffling across to get behind the line of the ball despite being down with fever not only conveyed the brutality of the batter, but also signified her inner strength that somehow always finds a way to come to the fore in crunch games when her side is tottering.

But away from the technical genius that she is, it is her maturity that left spectators gasping. Against New Zealand, as a captain, potentially she could have blundered when she refused to open the Indian innings with Mithali Raj, but her willow ensured that the decision would not prove ominous. That knock of 171 will always be considered as the coming-of-age innings, but her assured 51-delivery 103 further stamped her reputation as a player who knows how to tackle tough situations, tougher opponents and even tougher expectations.

First Published: November 10, 2018, 10:30 AM IST