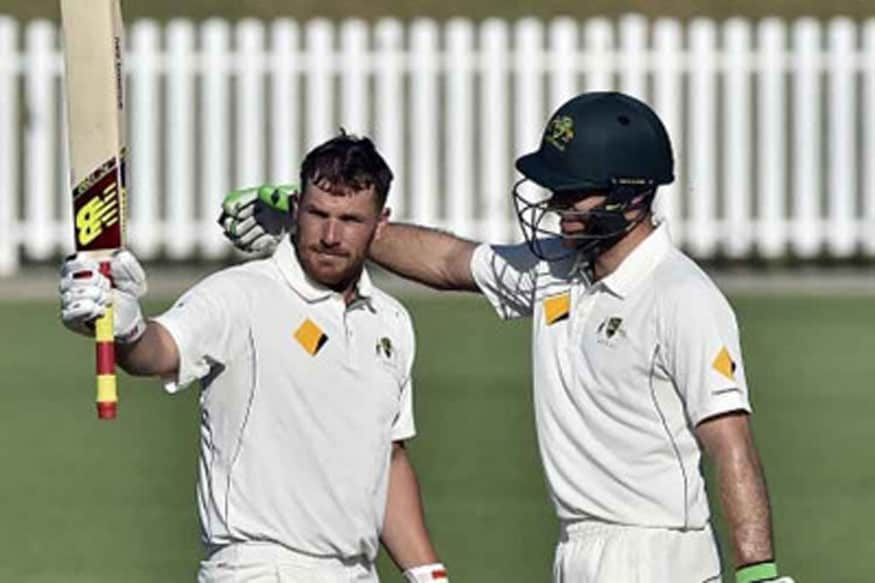 Aaron Finch has been a regular part of Australia's limited-overs sides since his debut nearly seven years ago, but very few perceived him as someone who would flourish in Test cricket.
His below-par batting average in domestic cricket and his natural attacking instincts made him seem like a player forever destined to remain a white-ball specialist.
However, the opener believes his recent form in domestic cricket proves that he is deserving of his spot in the squad that will take on Pakistan in a two-match Test series in the UAE starting October 7.
"I think my record over the last two or three years in the longer formats has been pretty consistent. (And) my form against the white ball has been very good, so I'm just looking forward to the opportunity," Finch told cricket.com.au in an interview.
Finch averages 41.07 over the past two years in domestic cricket and is better than that of Matthew Renshaw and Mitchell Marsh, both of whom are currently in the Test squad.
He also believes his season with English County side Surrey helped him better understand how to play in turning conditions and also did his confidence a world of good.
"I think the principles of the game are still the same. And it was really nice to play on some wickets at The Oval that spun a lot.
"The last four-day game I played there was with a pink ball and it spun square, it was a really slow turner.
"So I think that helps, definitely. And something that I've been working on is my play against spin as well, so let's see how it goes.
"I probably was a little bit more aggressive in England, particularly in county cricket. I was ultra-aggressive and it seemed to pay off."
Even former Australia captain Ricky Ponting is of the belief that the Victorian opener is ready for the challenges of Test cricket.
"I've seen Finchy up close and personal over the last seven or eight months ... (and) there's no doubt he's a different player than even he was 12 months ago," Ponting had told cricket.com.au in another interview.
"He understands his own game better than he ever has.
"His four-day cricket for Victoria has probably been better than anyone else in the country, probably apart from Renshaw."