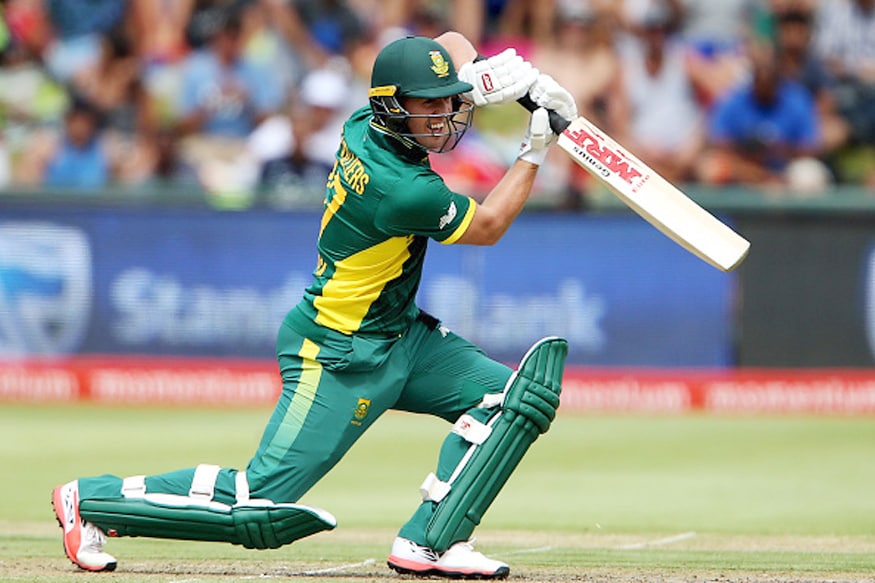 New Delhi: Most call him Superhuman, while the rest know him as AB de Villiers. South Africa batting's mainstay de Villiers, has many a record to his name, but then there are some, that nobody is going to come close to break. One of such records is—the right-hand batsman has eight out of 10 fastest hundreds for South Africa in ODIs. This just shows total dominance of the batsman, as far as scoring runs at the speed of knots is concerned.
ABD, coincidentally owns the world record for fastest century in ODIs too, a milestone he reached against the West Indies in 2015. On Wednesday too, in the match against Bangladesh at Paarl, he was in sublime form and smashed the century in just 68 balls.
Other batsmen to feature in the list are Mark Boucher, who hit a 44-ball ton against Zimbabwe in 2006, and David Miller's century in 69-balls against Australia in 2016.
As far as match is concerned, de Villiers came in at a time when South Africa were in trouble at 90/2. He strung a 136-run partnership with opening batsman Hashim Amla. Though Amla departed for 85, ABD finished on 176 runs. Also this is his highest score in an ODI.
Here is the full-list of the ten fastest tons for South Africa in ODIs:
31 balls by AB de Villiers v WI, 2015
44 balls by Mark Boucher v ZIM, 2006
52 balls by AB de Villiers v WI, 2015
57 balls by AB de Villiers v IND, 2015
58 balls by AB de Villiers v IND, 2010
66 balls by AB de Villiers v SL, 2014
68 balls by AB de Villiers v BAN, 2017
69 balls by David Miller v AUS, 2016
72 balls by AB de Villiers v ZIM, 2010
73 balls by AB de Villiers v IND, 2015