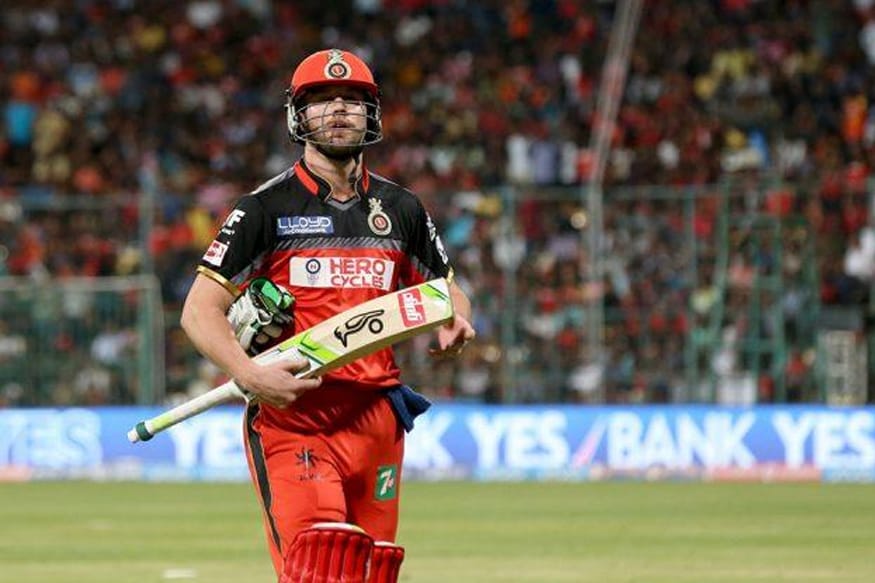 New Delhi: With Virat Kohli ruled out of the first few weeks of the IPL due to injury, Royal Challengers Bangalore (RCB) had named AB de Villiers as the stand-in skipper. But the South Africa batsman raised quite a few eyebrows on Friday as he pulled out of the final of the Momentum One Day Cup domestic 50-overs meet in Centurion.

De Villiers pulled out of the domestic tournament due to back pain and this is not the first time that the talisman has been plagued by back issues. De Villiers has time and again pulled out of national commitments in the longest format of the game in order to prolong his international career.


If the injury is serious, then it will be the third setback for RCB who will be missing the services of their regular captain Kohli and KL Rahul. While Kohli will miss the initial phase of the T20 league, Rahul has been ruled out of the full season.


Updating the fitness status of Kohli, the BCCI said the RCB skipper will undergo rehabilitation for the injury sustained during the opening day of the Ranchi Test against Australia.

De Villiers' injury was further confirmed by Cricket South Africa's official website.

"About to get underway in Centurion. The big team news from either team is that AB de Villiers misses out due to a back injury," cricet South Africa's official twitter handle @Official CSA tweeted.


About to get underway in Centurion. The big team news from either team is that AB de Villiers misses out due to a back injury #MODC pic.twitter.com/XoUaWCvhrg

— Cricket South Africa (@OfficialCSA) March 31, 2017



The extent of De Villiers' injury has not been confirmed by either the player or the cricket board, but the RCB outfit will be keeping their fingers crossed. The last-year's finalists cannot afford another star player pulling out due to injury having already suffered a couple of setbacks.

But, it could also be that De Villiers is preserving himself for the IPL and didn't want to risk his back by appearing for the Titans in the final against Warriors.

If De Villiers is indeed knocked out of the cash-rich league, it could well be former Australia all-rounder Shane Watson leading the side.


First Published: April 1, 2017, 2:04 PM IST