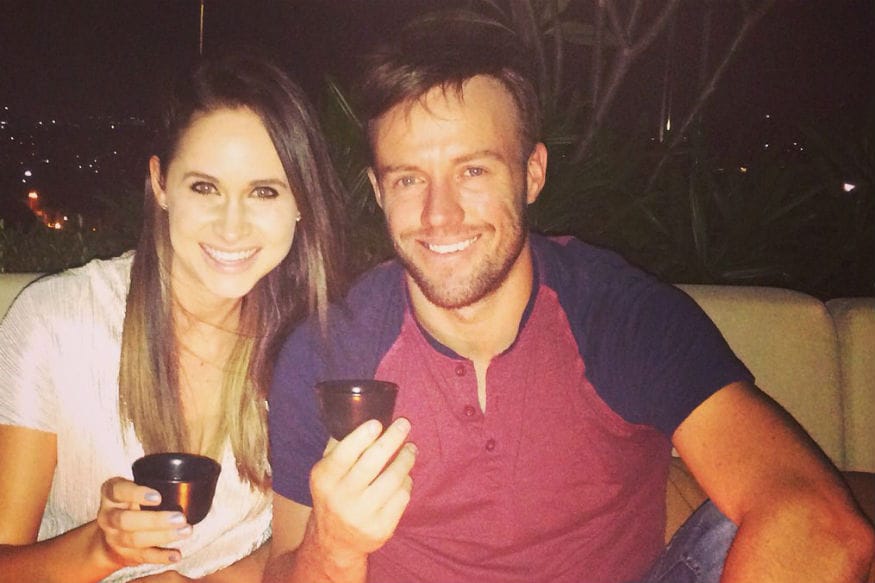 South African cricket genius AB de Villiers revealed that in order to keep the surprise element in tact when he proposed to his wife Danielle de Villiers, he had to lie to her as he asked photographers and videographers to follow them at the iconic Taj Mahal.
"About a couple of months leading up to the IPL, I was obviously planning, got the ring and all that, and I decided to do it there. And once I got to the IPL, I got "security guards", who were actually photographing and videographers to film the whole thing," AB de Villiers said on the web series 'What the Duck'.
"But I told Danielle that I have to travel with security guards, so that's why they got to go with us. And it ended up to be a great surprise and I got it all on camera."
AB, who is also known as Mr 360 degrees for his inimitable swashbuckling style of batting, married Danielle in 2013 and the couple have two children.
"That was a very special time in my life. I surprised Danielle completely. She didn't know a thing about it and I could not have done it at a more special place than that," he said. "I remember what Virat told me when I got back. He's like 'you're raising the bar way too high for us'. But I think he did a pretty good job now with Anushka Sharma."
On the show, AB was accompanied by his childhood hero and the legendary South African cricketer Jonty Rhodes.
"I always wanted to be like him, and I had a green Jonty cap with Jonty written in yellow on it. I bought it at the first Test that I ever watched live at the Supersport Park. He is a good man as well, not only a good teacher," de Villiers added.