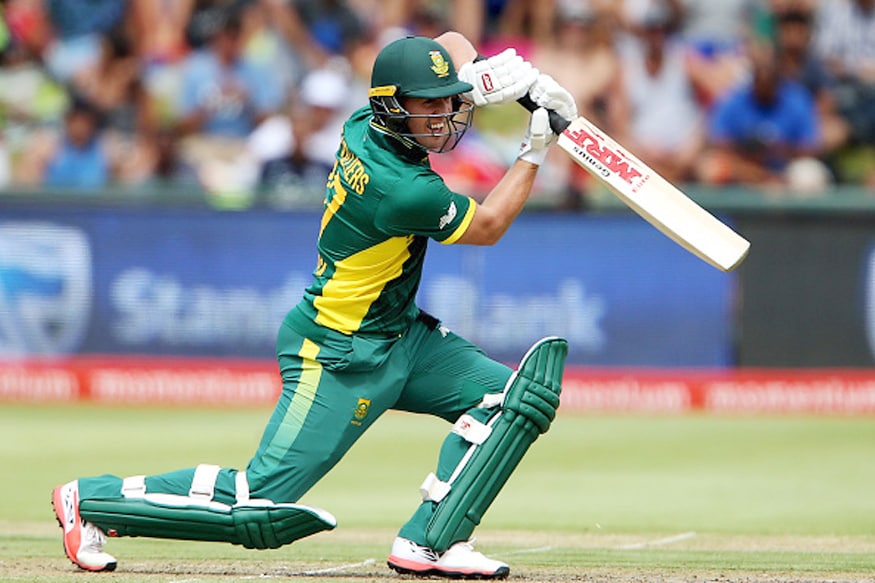 New Delhi: Pundits have often criticised the current crop of superstars for picking franchise cricket over representing their country, but AB de Villiers has made it clear that playing for the country is his priority and he wouldn't want to miss a single game for South Africa in the upcoming Champions Trophy.
Playing for Royal Challengers Bangalore in the ongoing IPL, De Villiers missed a few games as he had injury worries coming into the cash-rich league. But the star batsman has said that he intends to play all the games for South Africa in the ICC event.
"I missed a few games in the IPL, but I have no plans to miss a game for the Proteas during the Champions Trophy. I am not worried about my form, hope you are not. I started with a good knock and then played a few good knocks. I might not have got a hundred, but I am hitting the ball as well as ever," he said.
South Africa have always been considered 'chokers' in big-ticket events, but ABD said that he wants the team to win the Champions Trophy this year.
"We go there with confidence and we want to win the trophy. We won the ICC Champions Trophy once before and that was really long back, so it will be nice to repeat that. I think we have been playing good cricket over the last few years. After the disappointment of the 2015 World Cup, we have done really well and raised the bar," he said.
While De Villiers didn't set the stage on fire in the IPL, the batsman says he is hitting the ball really well and is not too worried about his own batting position in the tournament.
"I am not worried about where I bat. I have batted at number 4, but I am very happy to move around the order. I am not a stats-man so I don't think what my average is batting at 6, 7 or 5. I am happy to bat where the team requires me to bat and will discuss that with the coach," he said.