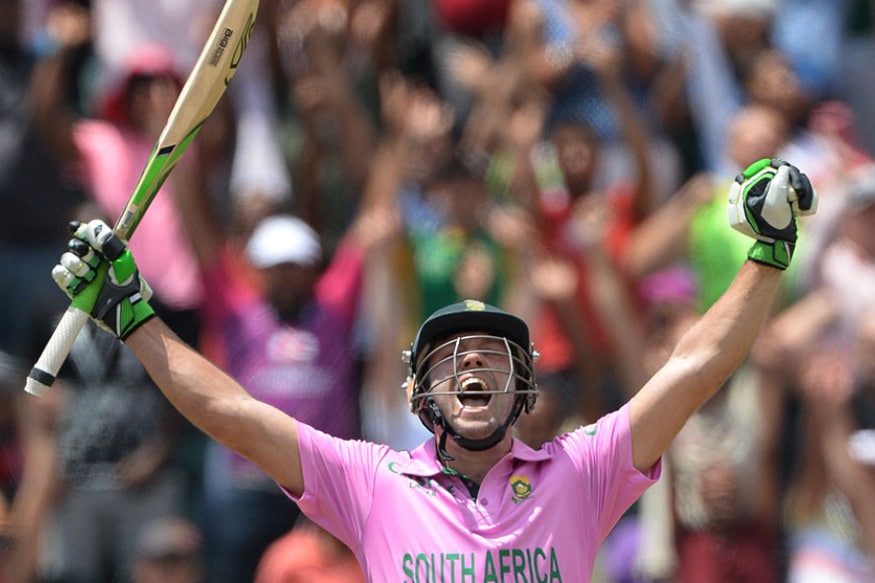 Soon after announcing his retirement from international cricket and thus leaving the cricketing fraternity in shock, South African AB de Villiers took to social media once again to express his gratitude for the "love and support" he had been afforded from everyone.

AB took to Twitter and said, that the recent days had been very emotional for him and thanked one and all for their wishes.

The 34-year-old right-handed batsman who is known as Mr 360 further said that he was "taken aback" by the good wishes that poured in for him. "Thank you to everyone - especially the players past and present, MY TEAMMATES and opponents - for their good wishes and understanding. The last few days have been tough and emotional, but I'm taken aback by all the love and support! #proteafire for life," he tweeted.


Thank you to everyone - especially the players past and present, MY TEAMMATES and opponents - for their good wishes and understanding. The last few days have been tough and emotional, but I'm taken aback by all the love and support! #proteafire for life

— AB de Villiers (@ABdeVilliers17) May 24, 2018


The South African ace announced his decision via a video on Wednesday on his Twitter account, wherein he said he was 'tired' and believed it was time to step down.

"I have decided to retire from all international cricket with immediate effect. It is time for others to take over. I have had my turn and to be honest I am tired. For me, in green and gold, it must be everything or nothing. I will always be grateful to my teammates, the coaches and the staff of Cricket South Africa for their support through all these years. It is not about earning more somewhere else, it is about running out of gas and feeling it is time to move on. Everything comes to an end and to cricket fans in South Africa and around the world, thank you very much for your kindness, generosity and your understanding," he said in the video.

Many sportspersons, including legendary cricketers such as Sachin Tendulkar, Virender Sehwag, Allan Donald, sent wishes to the former South African batsman on social media, immediately after his announcement.

De Villiers represented his country in 114 Tests, 228 ODIs and 78 T20Is. He holds the record for the fastest 50, 100 and 150 and scored 22 centuries in the longest format along with 25 tons in ODIs


First Published: May 25, 2018, 8:48 AM IST