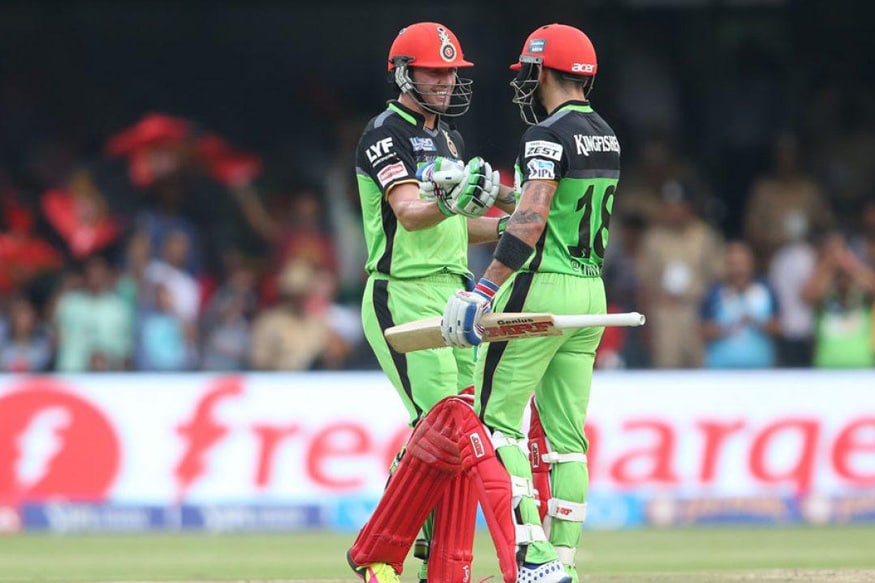 New Delhi: Royal Challengers Bangalore head coach Daniel Vettori has confirmed that South African star Ab De Villiers will lead the team if injured Virat Kohli is ruled out of the opening stages of the Indian Premier League (IPL).
Indian skipper Virat Kohli injured his shoulder during the first day of the Ranchi Test and subsequently missed the final Test in Dharamsala, in the recently-concluded Border-Gavaskar Trophy against Australia.
Kohli will be joining the RCB squad on April 2 but Vettori has stressed on the fact that his availability will depend entirely on the BCCI's doctors.
"He (Kohli) will come in on April 2. Between now and then, the BCCI doctors and physio will speak to us and our medical staff will get a clearer picture. Right now, we don't have a clear picture on his availability. We will know in the next few days," Vetorri told reporters in Bengaluru.
"The likely scenario is that AB de Villiers will take over the duties, but we'll answer that once we find out if Virat is out," said Vettori.
Also Read - IPL 2017: Is Virat Kohli a Doubtful Starter?
If Virat is ruled out of the opening stages of the league, it will be a big blow for the last year's finalists. But Vettoi has backed his youngsters to come good in their talisman's absence.
"Fortunately, we have a number of exceptional batsmen who haven't got many playing chances, like Sarfaraz Khan and Mandeep Singh," the former New Zealand skipper said said.
"It's a huge asset for us that someone else can fill in those gaps. Sarfaraz has been really good. At the back end of the domestic season he started to put some runs on the board. Everyone knows how talented he is. With possible injuries, he could get an opportunity early on in the tournament," Vettori added.
The 10th season of the IPL begins on April 5 with RCB taking on defending champions Sunrisers Hyderabad in the first match of the season.
@media only screen and (max-width:740px) {
.quote-box{font-size:18px; line-height:30px; color:#505050; margin-top:30px; padding:22px 20px 20px 70px; position:relative; font-style:italic; font-weight:bold}
.special-text{font-size:24px; line-height:32px; color:#505050; margin:20px 40px 20px 20px; border-left:8px solid #ee1b24; padding:10px 10px 10px 15px; font-style:italic; font-weight:bold}
.quote-box img{width:60px; left:6px}
.quote-box .quote-nam{font-size:16px; color:#5f5f5f; padding-top:30px; text-align:right; font-weight:normal}
.quote-box .quote-nam span{font-weight:bold; color:#ee1b24}
}