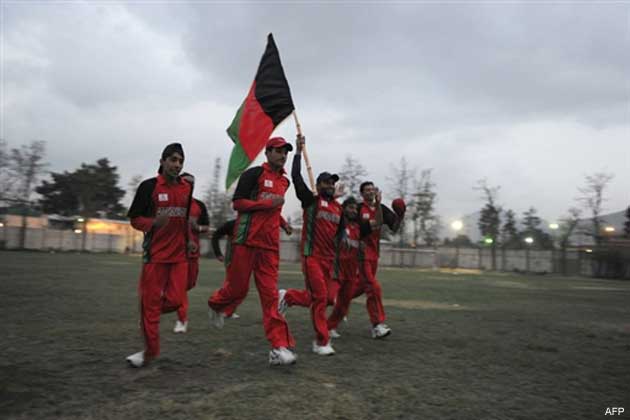 Karachi: The Pakistan Cricket Board is trying to put aside the global focus on Abbottabad where Al-Qaeda leader Osama bin Laden was killed in a US assault, by scheduling a match of the Afghanistan team on May 29 in the sleepy town.
Until the May 2 assault in which Osama was killed in his sprawling compound complex, Abbottabad was just one of the many small holiday resorts in Pakistan.
The PCB decision to schedule the match in Abbottabad so soon after the Osama killing is already generating a debate on the political correctness of the decision.
But a PCB official explained the match between Pakistan A and Afghanistan was scheduled before the Osama incident.
"We have chosen Abbottabad because it is placed at a higher altitude and is much cooler at this time of the year when the weather is very hot in other parts of the country," PCB spokesperson, Nadeem Sarwar told PTI.
The focus on the coming one-day series is also understandable since Afghanistan is the first foreign team to officially play a representative match in Pakistan since the March, 2009 attack on the Sri Lankan team in Lahore.
That attack, which left six Pakistani policemen and a van driver dead and five Sri Lankan players wounded, isolated the country as an international venue and since then no team has toured the country because of security and safety concerns.
"The Afghanistan players have been to Pakistan before to train and play practice matches. But this is this first time they are playing a PCB sanctioned representative series in the country," Sarwar said.
"As such it is a significant series for us and we are just looking at the cricket aspect. Abbottabad also has a new ground that needs to be given encouragement," he added.
The Afghans will play three one-day matches on May 25, 27 and 29 in Faisalabad, Rawalpindi and Abbottabad respectively.
The board yesterday named Test allrounder, Sohail Tanvir to lead the Pakistan A side that includes number of players who have played for the senior team including wicketkeeper, Sarfaraz Ahmed, batsmen Usman Salahuddin, Umar Amin and pace bowlers, Sohail Khan and Mohammad Talha.
Afghanistan originally requested the PCB to give them a one-day international series but the board instead scheduled a series against the national A team saying the senior team was busy in other commitments.