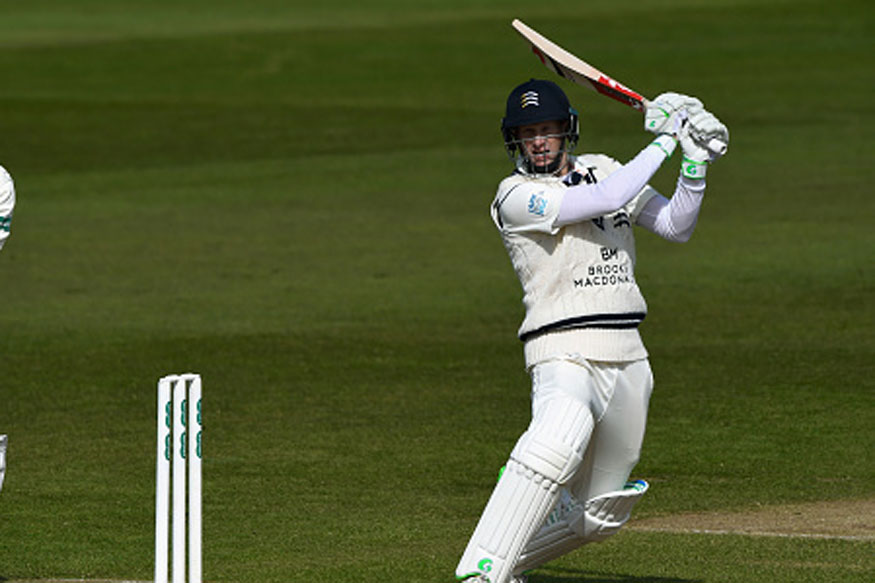 Australia's Test batsman Adam Voges was taken to hospital with a suspected concussion after a freak accident during a County Championship game in England.
Voges was struck on the back of the head by a ball lobbed by substitute fielder Ollie Rayner and missed by wicketkeeper John Simpson after Hampshire's Michael Carberry hit a boundary.
The 36-year-old immediately fell to the ground but was conscious when the Middlesex physiotherapist sprinted to the middle. It is unclear whether he lost consciousness prior to receiving treatment.
With the assistance of physios from both the teams, Voges was able to walk off the Rose Bowl ground. He was taken to hospital as a precautionary measure and won't take any further part in the match.
"The feeling from physio Peter Waxman is that he's got concussion but that'll be shown up [confirmed] later [after diagnostic measures]," Middlesex director of cricket Angus Fraser said after play.
"(It was) a freak injury, as such, but I suppose with a cricket ball thrown around a field as much it is, you wonder why it doesn't happen a bit more often.
"They're hard things, cricket balls, and it's sad news for Adam and obviously disappointing for us."
"He wasn't feeling very well in the dressing room (after the accident) but he's been taken to hospital to get it checked over."