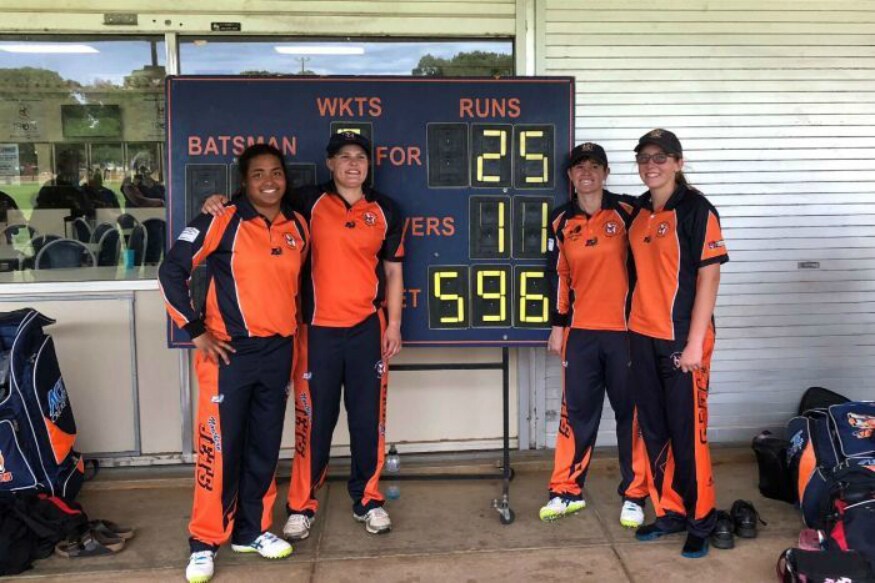 Northern Districts, a suburban women's cricket team in Adelaide amassed a ginormous total of 596 for 3 in a 50-over SACA PC Statewide Super Women's 1st Grade match against Port Adelaide, later bundling them out for just 25 runs to win the encounter by 571 runs.
A total of four Northern Districts batters - skipper Tegan McPharlin, Sam Betts, Tabitha Saville and Darcie Brown - scored centuries. McPharlin top-scored with 136 off 80 balls, Betts smashed 124* off 71, Saville hit a 56-ball 120 and Brown remained unbeaten on 117 off 84. Port Adelaide also conceded 88 extras – 75 of them being wides. The Northern Districts batters hit a total of 64 fours but surprisingly managed only three sixes.
In reply, Port Adelaide - who fielded 10 players, only eight of whom batted - could only survive for 10.5 overs.
"It's pretty cool that, at the end of the day, we potentially have a world record," McPharlin was quoted as saying by abc.net.au. "It's pretty unreal to make a total like that. At the time, we weren't chasing any records or trying to set any benchmarks in that way. We were just playing cricket shots. The runs just kept piling on.
"There were only three sixes hit for the entire day for us. It just shows that we were willing to run between the wickets and hit along the ground and actually play proper cricket."
However, there has been a List A match with a bigger total and winning-margin. In 2007, Sri Lankan team Kandyan Ladies piled up 632 for 4 in their 50 overs against Pushpadana Ladies and then bowled them out for 18 runs, hence, winning the game by 614 runs.