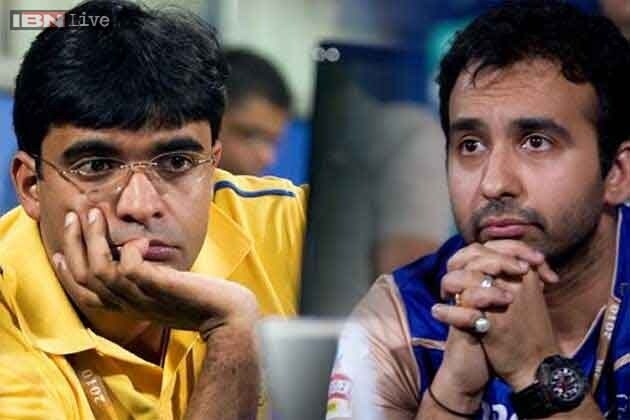 Hailing the Justice Lodha Committee verdict, Cricket Association of Bihar secretary Aditya Verma, has said it was time for the BCCI to initiate criminal proceedings against all those involved in the IPL betting and spot fixing scandal.
Besides suspending Indian Premier League (IPL) teams Chennai Super Kings (CSK) and Rajasthan Royals (RR) for two years, the Supreme Court appointed Justice Lodha Committee handed out a life-ban to former CSK team official Gurunath Meiyappan and RR co-owner Raj Kundra from any cricketing activity undertaken by the Board of Control for Cricket in India.
"I wholeheartedly welcome the Lodha Commitee verdict, but the onus is now on the BCCI. It is now the responsibility of the BCCI to initiate criminal cases against all those involved in the spot fixing," Verma, the petitioner in the case told cricketnext.
"I would approach the SC urging the names of all those involved be made public," he said.
Verma also called for removal of N Srinivasan as the ICC chairman and asserted he should also be banned by the BCCI.
"It is because of Srinivasan that Indian cricket has been tarnished. Not only he should be removed from the ICC but the BCCI should immediately act against him and ban him for life.
"Criminal cases should also be filed against him, because he is the main man in the scandal," said Verma whose petition before the Supreme Court led to the Srinivasan getting barred from contesting the BCCI presidential election.
Verma said it would be difficult for the CSK and RR who have been suspended for two years, to make comeback.
"It hardly matters whether the ban is for a day or two years. The main thing the people of India who follow cricket as a religion, now know everything about CSK and RR which Srinivasan had been trying to cover.
"Do you think, people will ever forgive either CSK or RR or all those who diminished the image of the game, be it two years or 20 years, they never will be able to make a comeback because the people will never forgive them," added Verma.