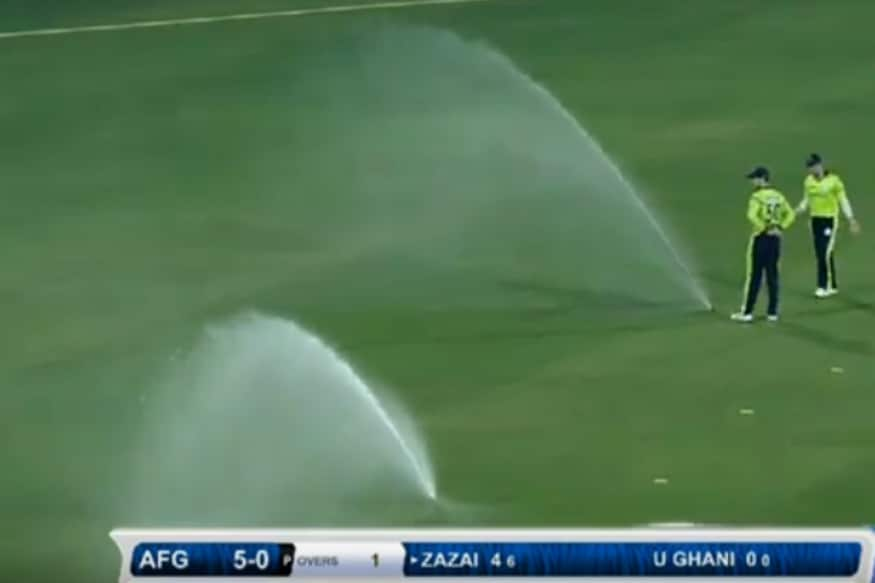 The second Twenty20 International (T20I) between Afghanistan and Ireland at the Rajiv Gandhi International Cricket Stadium in Dehradun had to be temporarily stopped due to the sprinklers in the field coming on and leaving the outfield unsuitable for play.
The sprinklers came on after the first over was bowled. They were eventually turned off but the 30-yard circle had a few patches of water, meaning the players had to troop off even as the super sopper was sent on.
Play resumed a few minutes later after the field was dried out.
This isn't the only unusual reason for play to be stopped in recent times. During India's first ODI against New Zealand earlier this year, play was stopped for about 30 minutes due to sunset and the resulting stoppage saw one over docked from the match.