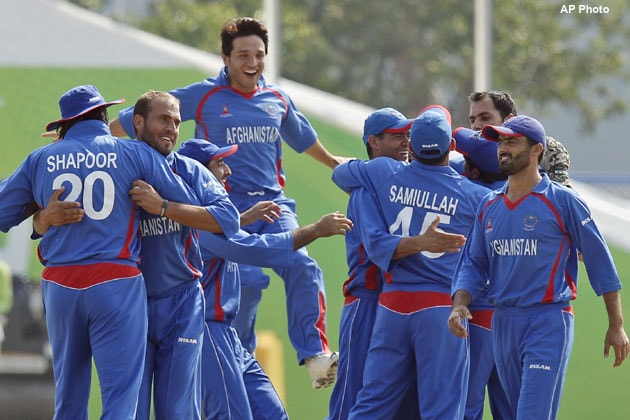 Dubai: Missing out on the Asia Cup has added to Afghanistan's motivation to win the ICC World Twenty20 qualifier for another shot at cricket's major teams.
Afghanistan, who play Namibia on Thursday with one of two World T20 spots on the line, hoped recent international success would have been enough to convince the Asian Cricket Council to include them in the Asia Cup, which has run at the same time as the ICC World T20 qualifying. But the Asia Cup, which ends with the final on Thursday, was restricted to India, Pakistan, Sri Lanka and host Bangladesh.
Coach Kabir Khan said his Afghan team was upset after being informed that the region's Test teams didn't want to expand the Asia Cup to include it.
"I think it's a shame. They should have given us that chance," Khan said.
"The Asia Cup is an ODI tournament and we have ODI status. We have earned that position by winning tournaments and going up in the rankings. If you don't play against those top teams. how are we going to improve? If we play teams below us, competitive-wise and talent-wise, and we keep on winning again and again, nobody will test our skills and ability. It's very important we play in those tournaments."
A media manager for the Asian Cricket Council, Shahriar Khan, said the Asia Cup could not accommodate Afghanistan because the team received ODI status long after contracts were signed for the competition from 2010 to 2014. Khan also said budgets and broadcast contracts had already been negotiated and team schedules were set.
"There is no way possible to bring in a fifth team at the last minute because scheduling is so tight," Khan said. "If you have five teams, that means an extra four days which is impossible. We are not spurning Afghanistan. The Afghanistan cricket administrators know the situation."
The snub, though, has done little to hurt Afghanistan's confidence at the World T20 qualifier. They have won all seven of their group matches, including a four-wicket win over the Netherlands, their biggest group challengers.
"Of course we are happy. We are unbeaten," wicketkeeper Mohammad Shahzad told The Associated Press. "We have played well against every team and reached the semifinals. It doesn't matter who comes to the semifinals. We will beat them. We are feeling well. Our batsmen's form is good. Our bowlers' form good. Inshallah, we are doing well."