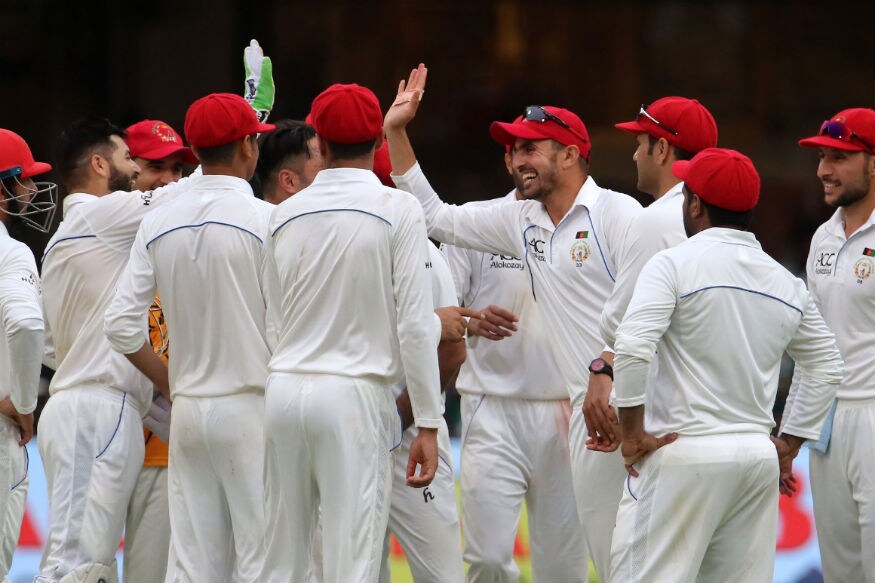 Afghanistan are set to host Ireland for a full series of three Twenty20 Internationals, five One-Day Internationals and a one-off Test with all games to be staged at the Rajiv Gandhi International Cricket Stadium in Dehradun between February 23 and March 21 in 2019.
This will be Ireland's first overseas and second Test overall. Both Afghanistan and Ireland are the two newest entrants to Test cricket and have each played one five-day game in 2018. While Ireland gave Pakistan stiff competition before losing by wickets at Malahide, Afghanistan went down to India by an innings and 262 runs in Bangalore.
The Test match, the first of two that the Ireland Men's team will play in 2019, will be 'a major step forward' for the sport in Ireland, said batsman Andrew Balbirnie after the itinerary was announced.
"The Afghanistan series is a major step forward for Irish cricket as the tour is our first major tour as a Full Member. It will no doubt be a test for the entire squad – taking on Afghanistan in subcontinent conditions will require a level of adjustment by both our batting and bowling units," said Balbirnie who has 86 caps for Ireland.
"As we saw here at home in the summer, Afghanistan is a quality side with some world-class players, and will be a great challenge in their 'home' conditions."
Ireland have plenty of cricket lined up for them in 2019. They host England and Bangladesh while also have a Test lined up against England at Lord's in July.
"The level and regularity of top-quality international cricket this year will be exciting for Irish cricket fans. The year will start with this Afghanistan series, and will involve a busy home schedule of matches involving multiple Full Member nations - starting with an ODI against England at Malahide in May. There's also the Lord's Test against England in July, and the year will end with the T20 World Cup Qualifier tournament in October," said Balbirnie.
Afghanistan too have a busy year of cricket ahead of them. They have made India their base to practice and recently hosted Bangladesh for three T20Is which they won 3-0. They also had an excellent Asia Cup 2018 where they defeated Sri Lanka and Bangladesh and also gave the likes Pakistan and India a run for their money.
Itinerary (All matches to played at Rajiv Gandhi International Cricket Stadium, Dehradun)
23 February: 1st T20I
24 February: 2nd T20I
26 February: 3rd T20I
2 March: 1st ODI
4 March: 2nd ODI
7 March: 3rd ODI
9 March: 4th ODI
12 March: 5th ODI
17-21 March: one-off Test