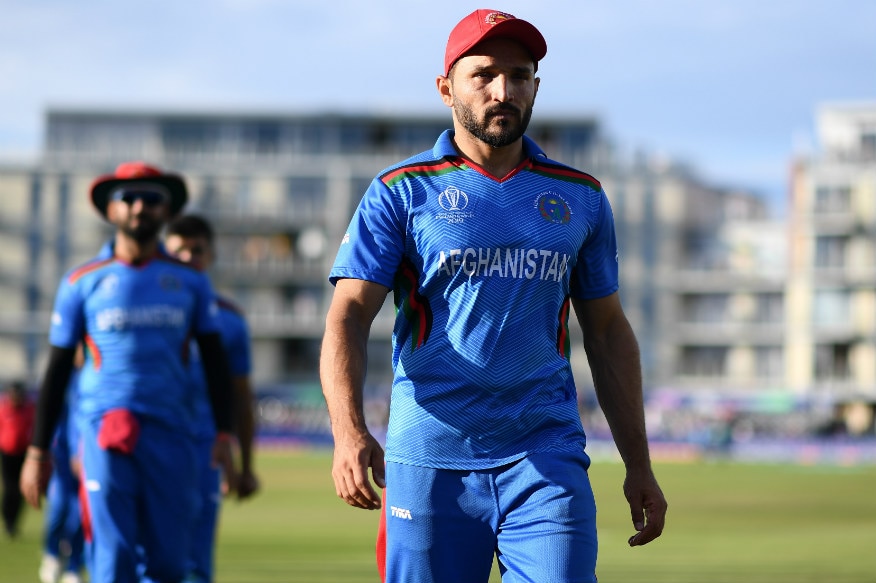 After Afghanistan succumbed to a defeat against Sri Lanka in their second match of the World Cup 2019, Afghanistan captain Gulbadin Naib bemoaned his side's inability to stitch together partnerships when it mattered.
Sri Lanka won by 34 runs after the match was reduced to 41 overs a side because of a rain delay, and Afghanistan had to chase a revised target of 187. However, a massive middle-order collapse meant that Afghanistan could only muster 152, being bowled out in under 33 overs.
"We need improvement in our batting department and learn how to stitch together small partnerships, especially against such quality bowling," said Naib.
"We could have batted better, played straighter and watched the ball better. Even at the start of the day, we didn't bowl in good areas and lost momentum from that point. At one point, I thought they would even get 300, but Nabi bowled really well."
Mohammad Nabi's bowling was one of the positives for Afghanistan, as he finished with figures of 9-0-30-4.
"The wicket wasn't easy for the batters, so I was telling the bowlers to hit the deck in the right spots. Dawlat and Hamid then found their lines. So the credit goes to them and other bowlers (for restricting Sri Lanka)."
Meanwhile, Sri Lanka captain Dimuth Karunaratne was delighted with the effort of his bowlers, and said that while his team needed to work on their batting in the middle overs, the momentum from this win is something he hopes will carry forward.
"The only negative part was that after a good start, we lost a couple of wickets and were on the back-foot. Apart from that, the bowling and fielding was really good," Karunaratne said.
"After losing the first game, it wasn't easy to keep the mind positive. But our experience of playing in these conditions helped. The only thing we need to improve is our batting in the middle overs.
"Even after their openers went hard in the opening overs, we knew it was a matter of getting a couple of wickets, and they were pushed to the back-foot after we did. "
Asked if he now believed that a turn-around in their world cup campaign was possible, Karunaratne replied, "Of course, we do. As I said, the batting needs to improve a bit but the bowlers did very well."
Sri Lanka will next take on Pakistan on July 7 at Bristol, while Afghanistan will play New Zealand on 8 July at Taunton.