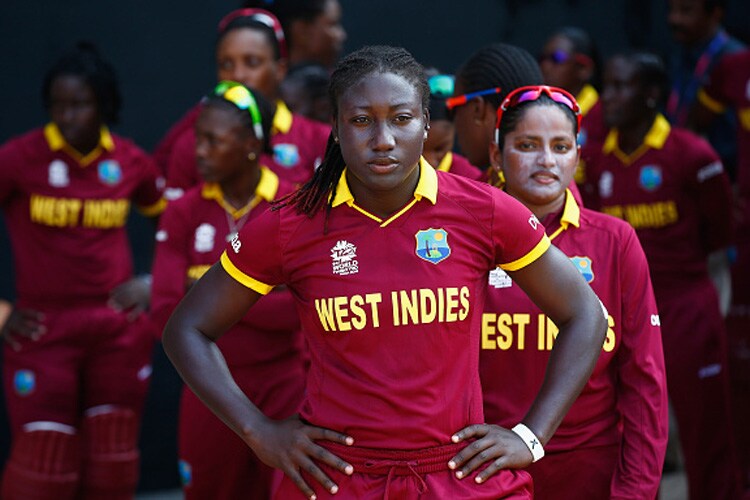 Mumbai: The West Indies women's team has been in the World T20 semi-finals four times before but skipper Stafanie Taylor on Wednesday said that this time her team is determined to cross the hurdle and go into the final.
"Today during training, I said in the meeting that four times we have been in the semi-finals and this time around it is not against Australia, so that is a surplus, but definitely we want to cross this barrier, we have been here so many times and know how to approach it," said Taylor on the eve of the women's semifinal tie between West Indies and New Zealand.
"Today in our training, the vibes were fantastic and that's what I want. We hope we can put our best foot forward," she added.
Taylor said she would rely on her bowling attack.
"Well, I am pretty much confident in my bowling attack. I think when I look at my bowling attack, (it) might be one of the best bowling attacks in this tournament. So I think any total that we pose on the board, my bowlers could actually defend that," Taylor said.
She said the West Indies victory in the Under-19 World Cup will be an inspiration to the team.
"I think we have been talking about it (U-19 victory).
It's more like an inspiration for us. We know we came close in the past and this is more like a drive to go there and actually do the job. Both men and women are actually in the semi-final and playing at the same ground...that is fantastic.
We want to go out there and just do our best," said Taylor.
Asked if the women's team had a chance to interact with West Indies destructive batsman Chris Gayle, she said: "Chris Gayle is a hard guy to find. More likely is skipper Darren Sammy. He loves to talk, he would go on and on. He is a fantastic guy, we love to interact with him. Always positive."
Meanwhile, New Zealand women's skipper Suzie Bates said she hoped the Wankhede wicket to be a good batting track.
"We have been fortunate with the grounds we have played on (in the tournament). The wickets have been great to bat on and we have shown that with some of our scores and the way we have chased (scores). I heard that Mumbai is a good batting track. We are excited. Hopefully, it is fast and has a bit pace on it and (will get) some big score tomorrow.
"I have had no issues with the pitches at all. When we batted, we have been able to play our shots and hope tomorrow its the same," she said at the pre-match press conference here.