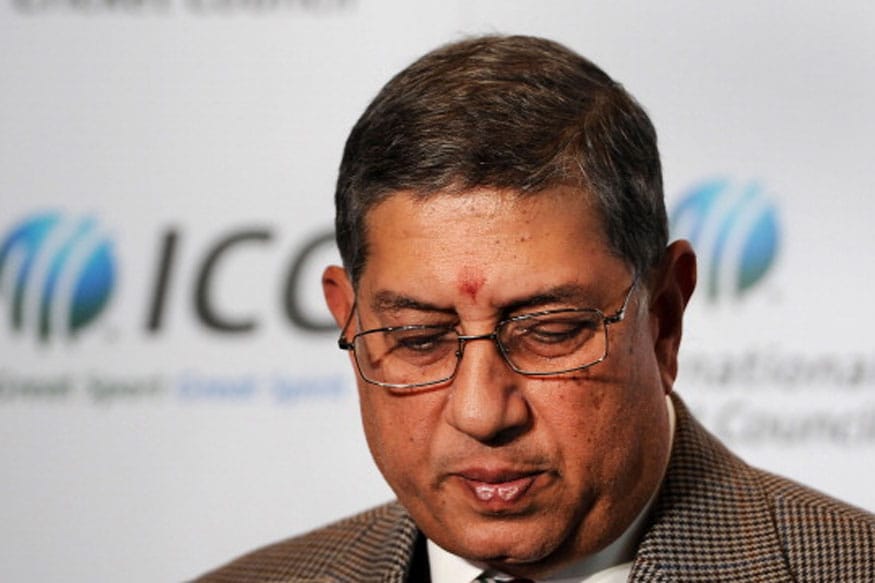 New Delhi: The crucial BCCI Special General Meeting has been adjourned as the the board will now wait for the Supreme Court's verdict on the eligibility of the members who were present in meeting here on Sunday.
Former BCCI president N Srinivasan attended the meeting in the capacity of Tamil Nadu Cricket Association President and he did so despite being warned by the Committee of Administrators. The other big names who were present at the meet were Rajiv Shukla, Niranjan Shah and TC Mathew, while the meeting was chaired by acting president CK Khanna.
"The meeting was adjourned as SC is hearing the matter on Monday. Since legal implications are involved, Amitabh Chaudhary, the joint Secretary announced adjournment," former Saurashtra CA head Niranjan Shah told reporters.
The meeting was attended by most of the veteran members rendered ineligible by SC order based on Lodha reforms.
The likes of Srinivasan, Niranjan Shah, TC Matthew, Ranjib Biswal and G Ganga Raju — all above 70 years of age — attended the meeting in clear violation of norms.
Inside sources also revealed that no discussion took place and the meeting was adjourned before it even formally began, as the board will now seek clarity from the Apex Court.
The primary issue of the six-point agenda for the meeting is appointment of Board's representative to the meeting of International Cricket Council.
Srinivasan is said to be keen on representing the Indian board at the ICC and present a case against the restructuring of the revenue system that will potentially see the end of cricket's big three.
However, the the COA had warned earlier that Srini cannot be a part of the meeting as he was ineligible to do so. Srinivasan's presence can be deemed as a clear case of violation of Lodha panel recommendations.
Srinivasan was forced out of the BCCI in the aftermath of the IPL 2013 spot-fixing scandal, however, if sources are to be believed, Srini has the backing of the board officials to represent BCCI at the ICC.
When a state unit member was asked whether anyone objected to Srinivasan attending the meeting, he said: "No one had any objection. The only problem was legitimacy of the meeting with SC hearing on Monday."
"Some felt that one should have waited before calling the next meeting on Wednesday. But majority in the meeting were of the opinion that let's call it on Wednesday," one member said after adjournment.
The meeting is likely to take place on Wednesday now.
((With PTI Inputs))

First Published: April 9, 2017, 11:06 AM IST