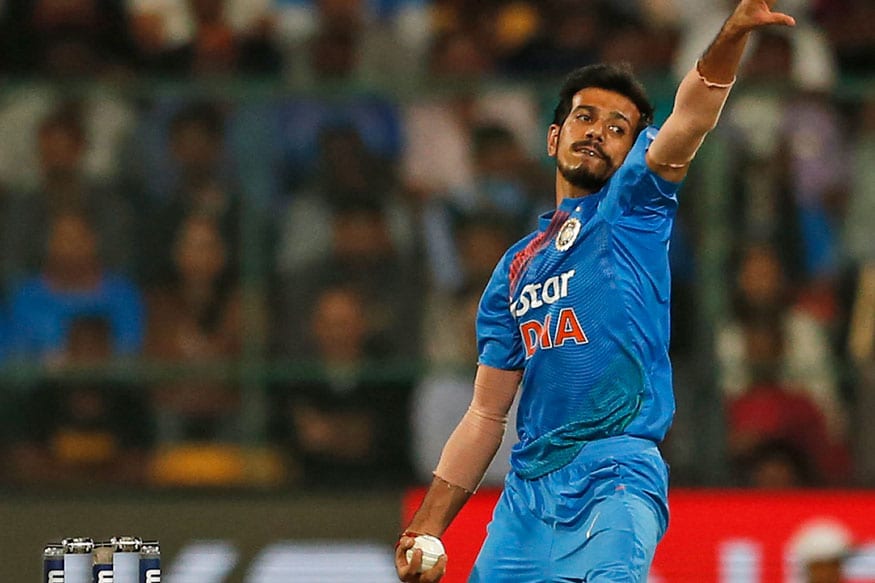 Leg-spinner Yuzvendra Chahal has been a force to reckon with for Team India in the limited-overs formats and has formed a potent partnership with Kuldeep Yadav, but it is a spot in the Test team that the 28-year-old has his eyes firmly set on.
On the sidelines of the Ranji Trophy match between Haryana and Rajasthan, Chahal told Times of India, "I am working towards it and it is a dream to play Test matches for India."
Earlier this year, the right-arm bowler was picked for four-day games against South Africa to get him used to the format. But he feels that it would be difficult going past Test veterans R Ashwin and Ravindra Jadeja to earn a Test cap.
"They both have proved their mettle in the last 7-8 years and I have a long way to go."
But Chahal sounded optimistic about his chances of making it to the World Cup 2019 squad. "If you go by our performance (Kuldeep and him) in the last one year, we stand a good chance and obviously we are contenders for a WC spot."
"But it is still a long way to go and I am not thinking about it as before that we have matches scheduled against Australia, New Zealand and then we have the IPL," he added.
Chahal is playing red-ball cricket after a hiatus of two years and India A coach Rahul Dravid feels that he needs to play more matches in the longer format to make the cut.
"Chahal is someone the Indian selectors are keen on and they want to see how he does in red-ball cricket because he has not played much of it," Dravid told PTI.
"So, it is nice that we gave him a couple of chances and it has worked out nicely. So, the more Chahal plays red-ball cricket, the more experience he will gain. There is no doubt, as we see, that he had got skills, but he needs to play a lot more," he added.